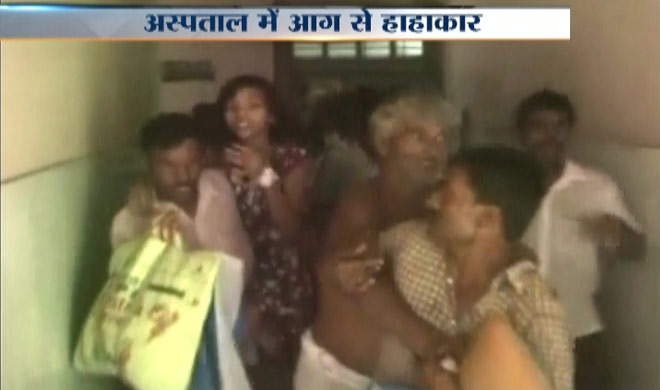 Three people have been killed and 50 children injured in a major fire breakout at the Murshidabad Medical College and Hospital in West Bengal on Saturday. 
Visuals showed patients, among other people, break the windows to escape the premises as the fire continued raging. Flames were first noticed at the first floor of the hospital near the children ward, eyewitnesses said.
Suhrita Pal, medical supervisor and vice principal of the hospital said that four fire engines were deployed to douse the fire and situation was now under control.
Pal suspected that the fire originated from an AC machine.
"We have fire prevention and fighting equipment in the hospital. We have to find out how it happened," she said.
The hospital is typically crowded during day, and at any point of time it has at least 200 patients and their relatives present.
The hospital was upgraded to a medical college in 2010-11. Construction work in some facilities is still going on.