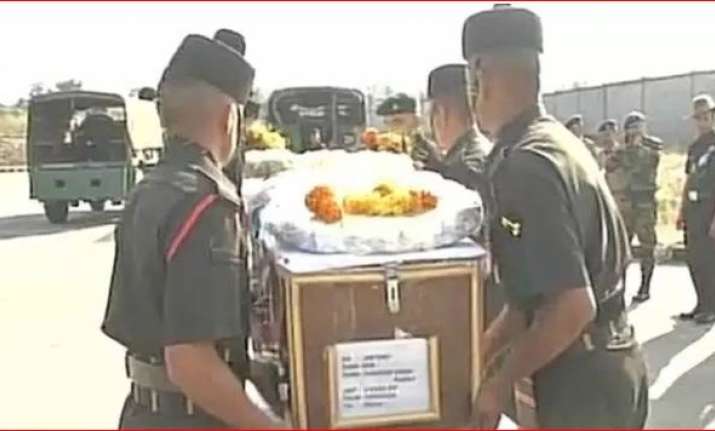 Tempers ran high among the residents of Talla village in Pauri Garhwal district of Uttarakhand when the mortal remains of martyred Indian Army soldier Sandeep Singh Rawat arrived at his ancestral home.
Rawat was killed and his body mutilated by terrorists on Friday evening in Machhil sector of Jammu and Kashmir.
Angry villagers including women shouted slogans of 'finish Pakistan' and demanded that they be sent to the border to take on the Pakistan Army.
"Our young kids are being killed, send us to the border and we will fight too," a woman, who was part of Rawat's funeral procession, said. 
Rawat's body reached Gorpala Talla village in Pauri Garhwal district at about 10:10 am from Dehradun airport where it was brought by air from New Delhi. 
Wreath laying ceremony was held at the airport. Chief Minister Harish Rawat also paid tribute to the fallen soldier.