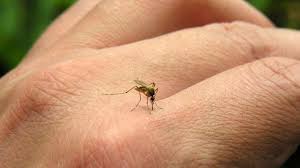 With the monsoon providing conditions suitable for mosquito breeding in the capital, Delhi is witnessing a rising number of cases of chikungunya and dengue being reported from different areas of the city.
As per latest reports, the toll of chikungunya cases in the national capital has risen to 432 and dengue cases have gone up to 487, plus two deaths till August 27.
According to the municipal corporations, the highest number of dengue cases have been witnessed in the areas under the North Delhi Municipal Corporation with the figure standing at 97.
In the East Delhi Municipal Corporation area, there are 15 cases, and the South Delhi Municipal Corporation has seen 71 cases.
The All India Institute of Medical Sciences (AIIMS) alone recorded 391 cases till August 20.
Diagnosing chikungunya entails distinguishing it from dengue, as both diseases are caused by the bite of the same mosquito -- Aedes aegypti.
A typical chikungunya patient manifests high-grade fever, acute joint pain, headache, muscle pain, joint swelling, or rash.
In order to prevent chikungunya from spreading, one must not allow water stagnation, protect oneself from mosquito bites, keep the surroundings clean, dispose off unnecessary items such as old tyres, old utensils, etc.,  also use mosquito repellents or mosquito net, and keep their bodies well covered, say officials.
(With agency inputs)