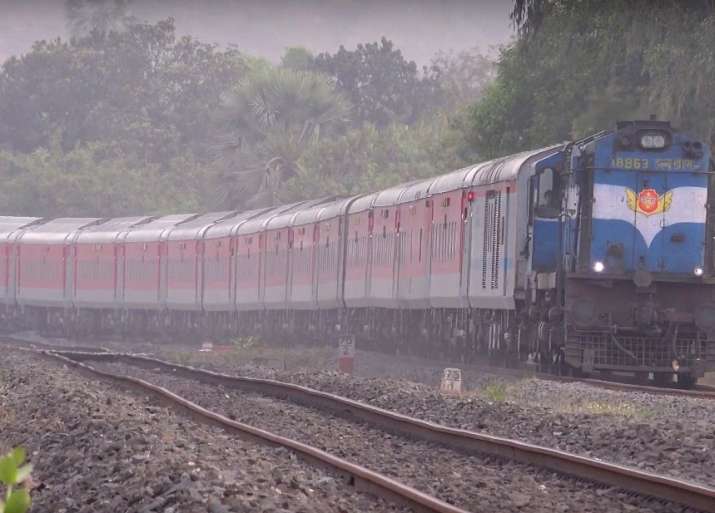 Facing criticism over the move to introduce dynamic surge pricing for Rajdhani, Duronto and Shatabdi trains, the Railways on Thursday said that the Flexi Fare system for premier train tickets will only be on an experimental basis and it will be reviewed after some time.
The move to put in place the flexi fare system for premier trains has invited criticism from opposition parties.
As per the new system, passengers travelling by Rajdhani, Duronto and Shatadbi trains will have to shell out between 10 and 50 per cent from September 9, aimed at raking in Rs 500 crore more during the current financial year.
"We have introduced the dynamic fare system on an experimental basis. We will review it after some time and see what necessary measures can be taken further," Chairman Railway Board (CRB) A K Mital told PTI.
He said the decision will impact fares of 81 trains.
Defending the move, Railway Board Member (Traffic) Mohd Jamshed said train travel is still the cheaper mode of transport in the country compared to air or road.
"At present, we are facing the loss of Rs 33,000 crore in the passenger segment as we charge 36 paisa for one km of travel," Jamshed said.
The passenger revenue target for the current fiscal is Rs 51,000 crore as against Rs 45,000 crore in the last fiscal, an increase of Rs 6000 crore for 2016-17.
"We are spending Rs 1,800 crore in passenger amenities by improving platform area, installing lifts, water vending machines and many more such facilities," the Member (Traffic) said.
All India Railway Federation General Secretary Shiv Gopal Mishra said, "The hike is not on Garib Rath or Jan Shatabdi trains which are used by the common man. Rajdhani or Shatabdi trains are generally patronised by those who can afford premier service."
There will be no change in the existing fare First AC and Executive Class travel in premier trains as these have been exempted from the flexi fare system.
The financial position of the railways is "not very good" and there is a need for some measures to improve the situation, Mishra added.
The new system takes a leaf out of surge pricing, a system applied by taxi aggregators that charges fares depending upon the demand and availability of taxis on a particular route. Surge pricing was banned in Delhi for taxi services.
According to the new system, Railways will offer any vacant berths for current booking.
"Tickets under current booking shall be sold at the last price sold for that class and other supplementary charges like reservation fee, superfast charges, catering charges, service tax etc., as applicable shall be levied in full," Railways had said, introducing the new system.
The move invited political criticism as Congress vice president Rahul Gandhi attacked Prime Minister Narendra Modi saying it is his model to "loot from the common man and give relief to his industrialist friends".
"The speed of the train may increase or not, but Modiji has put the fares on the fast track. Modiji's model is to loot from the common people and provide relief to some of his industrialist friends," Rahul tweeted.
At the AICC briefing, party's chief spokesman Randeep Surjewala sought immediate rollback of the surge pricing in rail fares that has come as a "rude shock" to people of the country already reeling under the scourge of high prices ahead of the festive season.
"Railway surge pricing is Modi government's ugly gift to India during festival season. Congress demands rollback," he said.
Dubbing the move as "draconian" that would hit the common man hard, he said that the Delhi High Court has already quashed the entire surge pricing concept as arbitrary and excessively burdening the consumer in case of Uber and Ola cabs.
He also alleged that the Modi government has borrowed this "illegal profiteering idea" with a view to "steal" money from pockets of people of India.