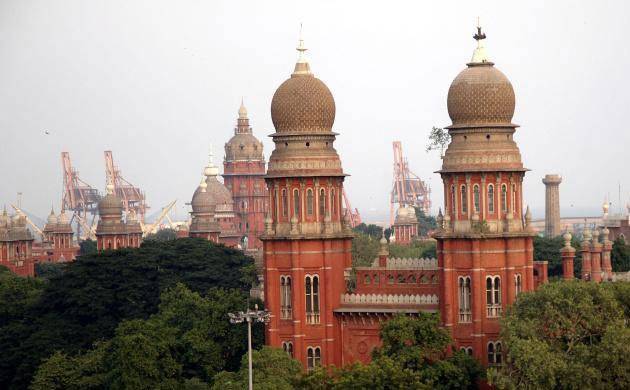 The Madras High Court has held that extension of remand from 90 to 180 days by courts trying cases under the Unlawful Activities (Prevention) Act shall be based on the report of the prosecution with specific reasons for it.
Allowing a petition by Shakul Hameed, booked for alleged criminal conspiracy and forming a terrorist outfit, challenging an NIA court order extending his remand from 90 to 180 days and another petition seeking bail Tuesday, a division bench of Justices S Vimala and S Ramathilagam made the observation.
 
It said the public prosecutor's report in the case did not satisfy certain provisions of the UAPA.
Also, the bench said general investigative procedures cannot be a ground for seeking extension of remand. 
 
The court clarified that specific reasons that really necessitate the extended remand of the accused did not form part of the report, which is the basic requirement for it.
 
The report revealed that the procedures were general investigative, which, by no stretch of imagination could be termed as special reasons for the grant of extension of remand.
 
Setting aside the rejection order of bail by the Special NIA Court, the bench ordered the release of the petitioner on bail by executing a bond for a sum of Rs 10,000 with two sureties each for a like sum to the satisfaction of the special court.
 
The bench then directed the accused to appear before the special court for every hearing and to surrender his passport before it.
 
Shakul Hammed was allegedly involved in a criminal conspiracy and formed a terrorist outfit, raised funds and trained some personnel besides facilitating their travel from India to Syria to join the so-called ISIS.
 
The National Investigating Agency had registered a case under IPC section 120-B and various sections of the UAPA Act against the petitioner along with some other accused. 
 
The FIR was submitted before the Special NIA Court, Chennai.
 
Another petition by Mubarak, an accused in the case relating to the killing of Hindu Munnani leader Sasikumar in Coimbatore, challenging the extension of his remand by the Special NIA Court was also allowed by the bench, which directed that he be released on bail.