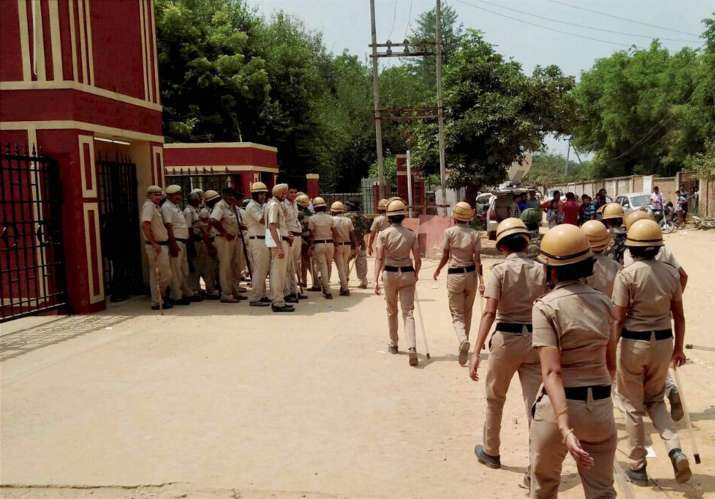 In a significant development in the murder case of seven-year-old Pradyuman Thakur, who was hacked to death in the washroom of Gurugram-based Ryan International School,  a video has emerged which shows the initial investigation by the police,  immediately after the brutal murder on September 8. 
The video, purportedly shot by a social worker present there, shows school principal Neerja Batra and another teacher Anju Dudeja answering to police's questions immediately after Pradyuman's murder.
In the video, the teacher and the principal can be seen giving account of the incident on the day when Pradyuman's body was found in the school's toilet.   
Noticeably, Pradyuman's mother has already raised questions on the school authorities, including the principal and Anju Dudeja, alleging that they are not telling the truth and are trying to cover up some influential names. 
Pradhyuman was found with his throat slit inside the school's washroom within an hour after his father dropped him off last Friday morning.
The case has snowballed into a major national issue concerning safety and security of children in private schools, with vociferous protests by parents and activists outside the Ryan schools in several states including Mumbai and Navi Mumbai.