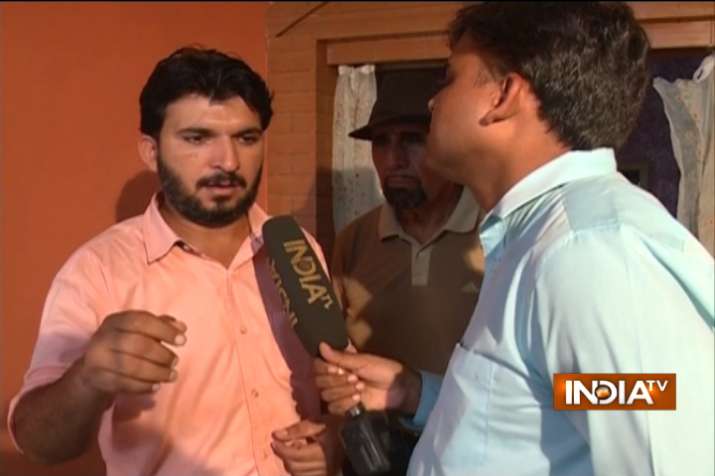 The family of Sirsa-based journalist Ram Chander Chhatrapati, who was killed for allegedly exposing the rape cases against Dera Sacha Sauda head Gurmeet Ram Rahim Singh in 2002 today said the verdict is the first tribute to the sacrifice made by the scribe 15 years ago. 
Speaking to India TV, Anshul, son of the deceased journalist, welcomed the verdict and said, "I was hoping that he would get maximum punishment of life imprisonment after amendment in rape law in 2012. But I have been told that the 10-year is maximum under the old law. The satisfaction is that the judiciary finally put an end to all this."
On defence counsel seeking leniency for the Dera head on the grounds that the sect carries out numerous social activities, Anshul said, "I want to ask him (Ram Rahim) and others who were demanding leniency for him because of his social activities, does a person gets a license to murder and rape because of his social activities?"
When asked if all of his activities are just a front, Anshul, 36, said, "Absolutely, all this drama is just to save his skin. This is done to hide his wrongdoings behind his social activities."
Ram Rahim was convicted under Section 377 (rape), Section 506 (criminal intimidation) and Section 511 (insulting the modesty of a woman) of the Indian Penal Code (IPC) for raping two of his followers. The case was registered by the CBI in December 2002 on the directions of the Punjab and Haryana High Court. The CBI filed the chargesheet against the Dera head in Ambala court in July 2007. 
Anshul termed the 10-year rigorous imprisonment to Dera chief by the special CBI court a tribute to the memory of his father. 
"Today's verdict is a tribute to sacrifice made by my father. My father reported everything in regard with that letter. I think this is beginning and the verdict is just first tribute," Anshul said.
Anshul said the trial against Dera chief for alleged role in the murder of his father, Anshul said, "The case is final phase. Ram Rahim has been accused as the main conspirator and I hope he gets toughest punishment."
Chhatrapati, who had exposed the sexual exploitation of 'sadhvis' (women disciples) at the Dera headquarters in Sirsa, was shot dead from point blank range at his residence on October 24, 2002. He ran a local daily 'Poora Sacch' where he published an anonymous letter narrating how women were being sexually harassed by Gurmeet Ram Rahim at the Dera headquarters in Sirsa.   
In January 2005, Anshul had filed a petition in the Punjab and Haryana High Court for a CBI inquiry into the death of his father.