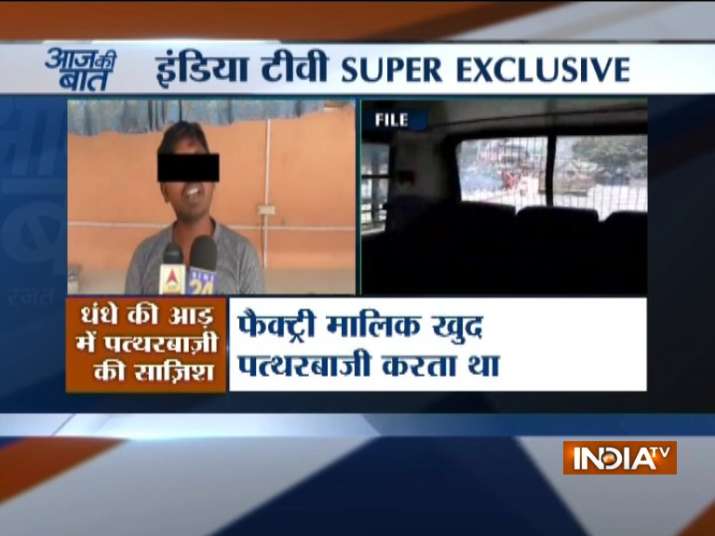 In Jammu and Kashmir, separatists are forcing poor workers, including migrants from far away places like Uttar Pradesh, to pelt stones at the security forces.
India TV correspondents Amit Palit and Hima Agrawal on Wednesday met a few such workers in Baghpat of Uttar Pradesh.
These poor workers somehow managed to save their lives from the clutches of the stone-pelters' gang of Pulwama and returned to their native places in UP a few days ago.
They had travelled to Pulwama in search of work. Luckily for them, they found jobs and were working as tailors in a garment manufacturing factory.
However, the owner of the factory turned out to be a stone-pelter. He tried to convert these poor workers into stone-pelters.
According to these workers, the factory owner took them to an encounter site one day and asked them to throw stones at the security forces.
One such worker, a resident of Baghpat, narrated to India TV how his group was forced to pelt stones at the security forces. When they refused to do so they were abused and insulted. It was so humiliating that they felt like crying.
Watch: How Migrant workers from UP were forced to pelt stones at security forces