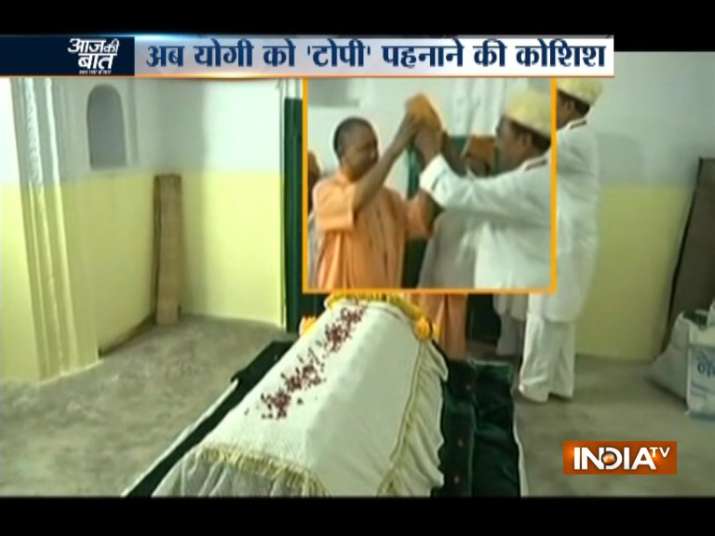 Uttar Pradesh Chief Minister Yogi Adityanath stirred another controversy on Wednesday after he refused to wear the skull-cap at the mausoleum of revered poet-saint Kabir at Maghar.
The khadim of the mausoleum tried to put the skull cap on the head of the UP chief minister but Yogi Adityanath declined to wear it. 
Prime Minister Narendra Modi is scheduled to visit Kabir's mausoleum  on Thursday on the occasion of the 500th death anniversary of the poet-saint.
The UP chief minister visited the shrine to take stock of the preparedness at the mausoleum for the visit of PM Modi.
Yogi's refusal to wear the skull cap has evoked sharp criticism from the opposition parties like the Congress and the Samajwadi Party.
Watch: Yogi Adityanath refuses to wear skull cap at Kabir's mausoleum