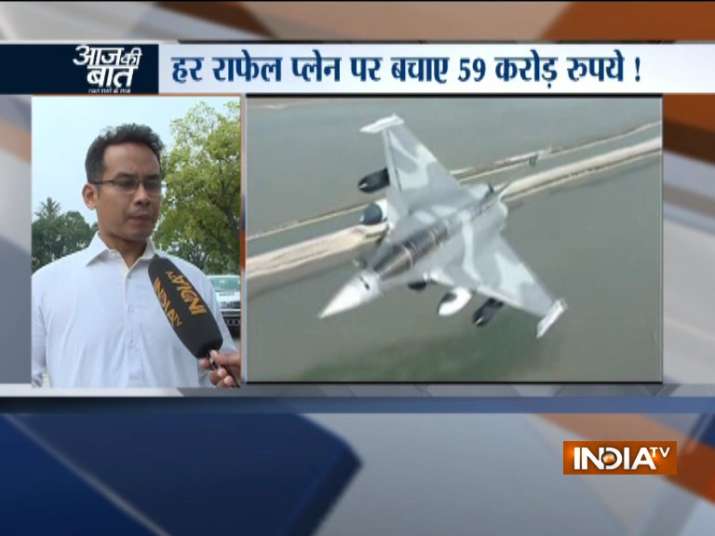 The Congress party has alleged that the Narendra Modi govt purchased Rafale aircraft from France at a price three-times higher than what was negotiated by UPA govt.
However, those who are in the know of the deal point out that the Modi govt actually finalised the deal at a lower price compared to UPA govt.
According to govt sources, Modi govt saved Rs 59 crore on every Rafale aircraft. 
Under the UPA deal, every Rafale aircraft cost Rs 1,705 crore if the price of  weapons, simulators, repair and technical support were also added.
However, the Modi govt finalised the deal for Rs 1,646 crore per aircraft. The deal for 36 Rafale jets was completed for Rs 59,256 crore.
According to officials, the fighter jets purchased by the Modi govt are more competent compared to the jets that UPA govt planned to buy.
The Rafale aircraft being purchased by Modi govt has missiles like Meteor and Scalp that were not part of the UPA deal.
According to govt officials, as part of the deal finalised by the Modi govt, 13 India-specific modifications have been incorporated in the Rafale aircraft and therefore, its price can't be compared with the Rafale jets purchased by other countries.
Watch: Modi govt saved Rs 59 crore on every Rafale aircraft