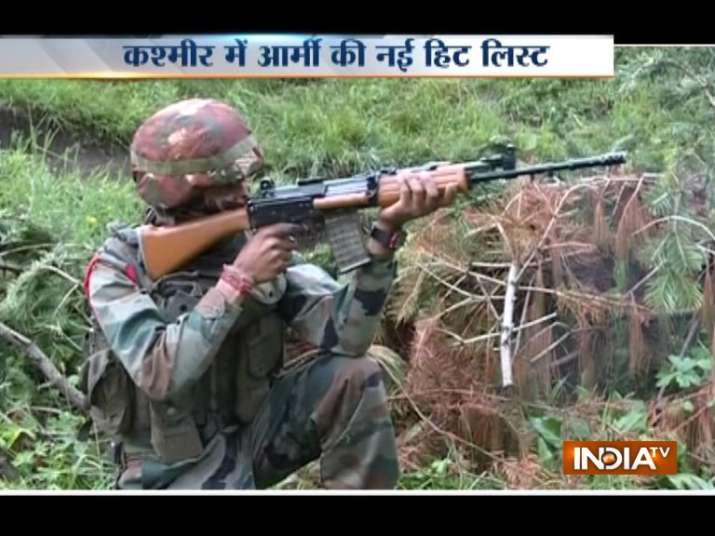 After imposition of Governor's rule in Jammu and Kashmir, Indian Army has further fine-tuned its offensive strategy against the terrorists operating in the valley.
According to information available with India TV, Indian Army has finalised a new hit-list of 21 most wanted terrorists of Kashmir.
The list has names of terrorists from many outfits ranging from  Lashkar to Jaish-e-Mohammad (JeM). 
Some time back, the Army had prepared a similar hit-list. All those terrorists, whose names figured in the list, were eliminated by the Army.
Even this time, the Army is determined to eliminate all the terrorists who are part of the list. The Army is all set to launch its operations against these terrorists with full vigour.
According to the intelligence shared with the Army, Pakistani terrorists will be targeted first.
The objective of the Indian Army is very clear- eliminate all the terrorists to ensure peace in Kashmir. 
Under a new plan, the security agencies have also decided not to hand over the bodies of the killed terrorists to their families. Instead of that, the security agencies will now bury the body of a killed terrorist at the encounter site.
Watch: Indian Army finalises new hit-list of Kashmir's 21 most wanted terrorists