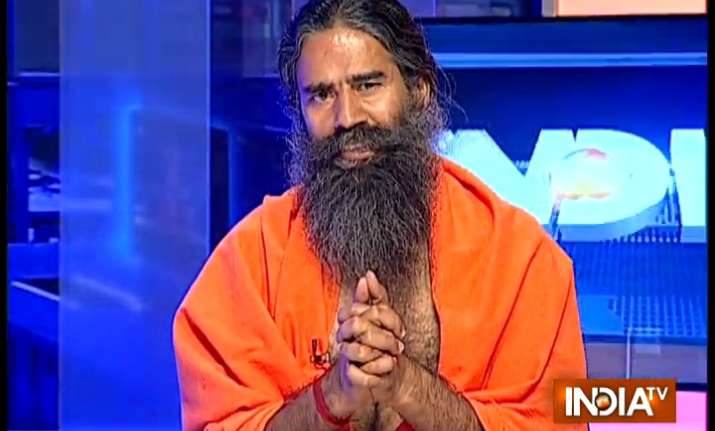 Breaking his silence on speculations over his maintaining a distance from politics, Yoga guru Baba Ramdev today said that he was doing so because he had full faith in Prime Minister Narendra Modi.
In an exclusive interview to India TV, Baba Ramdev said that he knows PM Modi for past 15 years and is well aware of the fact that the prime minister works for over 18 hours a day.
"I trust PM Modi and that's why I am maintaining a distance from politics," Baba Ramdev said.
He rejected the charge that under Modi regime, people were being discriminated on sectarian lines.
"I do not believe that anybody is being discriminated on caste lines in the country, we all are one and united. Modi ji believes in 'sabka sath sabka vikas'," Baba Ramdev said. 
Baba Ramdev alleged that the foreign companies were looting the country by sending the money, that they earn from India, outside the country. 
Baba Ramdev also pointed out that Patanjali has spent Rs 11,000 crore by now in charity adding that the company is very soon going to open world's largest school in the National Capital Region (NCR).
Ramdev also added that he is working towards making Patanjali a non-profit organisation.
"Through India TV, I want to assure the people of this country that Patanjali will not be of any harm to you. We will always work for the development of the country," he said. 
Watch complete interview here: