Follow us on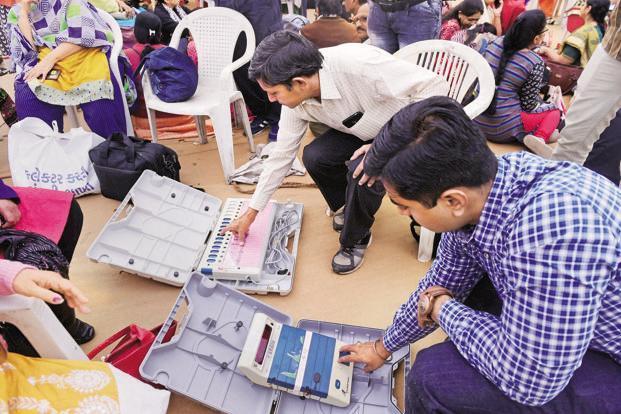 A US-based cyber expert, who claims to have designed Electronic Voting Machines used in India, on Monday claimed that the machines can be hacked. At an event organised in London by the Indian Journalists' Association (Europe), Syed Shuja demonstrated how EVMs can allegedly be hacked. 
Reacting on the reports of EVM hacking by the cyber expert, the Electiion Commission said that it will examine as to what legal action can and should be taken in the matter.
"It has come to our notice that an event claiming to demonstrate EVMs used by ECI can be tampered with, has been organized in London. ECI has been wary of becoming a party to this motivated slugfest and stands by empirical facts about foolproof nature of ECI EVMs," the statement issued the commission said. It is being separately examined as to what legal action can and should be taken in the matter, it said.
Also read | 'Absolutely rubbish': Jaitley dismisses EVM rigging allegations, says Congress' insanity 'increasingly becoming contagious'
Meanwhile, Bharatiya Janata Party, which Shuja claimed the rigged the 2014 Lok Sabha polls, termed the 'hackathon' as a Congress stunt and accused the party of defaming the country. Senior Congress leader Kapil SIbal was present at the London press conference.
"Congress has a lot of freelancers, who sometimes reach even Pakistan to take help for removing Modi Ji. They are making a hacking horror show of their possible defeat in the upcoming elections," BJP spokesperson Muqtar Abbas Naqvi said. 
"Kapil Sibal didn't go by accident. He was sent by Congress, by Rahul Gandhi and Sonia Gandhi. Jin logon ko bhi desh aur desh ki loktantrik vyavastha ko badnaam karne ki supari di gayi hai, us supari ko lekar yaha se koi dakiya to jaana chahiye na. Tohh wo dakiya bheja gaya hai," he added.
West Bengal Chief Minister Mamata Banerjee Monday said the opposition will take up with Election Commission the claims made by the expert. In a tweet, she said every vote was valuable and the issue should be taken up.
"Our great democracy must be protected. Every vote of yours is precious. All Oppn parties discussed the #EVM issue after the #UnitedIndiaAtBrigade rally. We are working closely together and decided on Jan 19 itself to consistently take up the matter with EC. Yes, every vote counts," she tweeted.  
 Watch video: