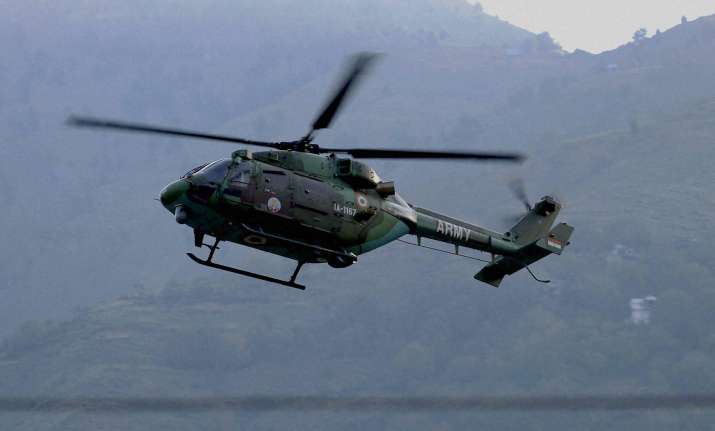 In light of Sunday's terror attack at a military base in Uri in Kashmir,the Indian Army is going to turn up heat on Pakistan along the Line of Control (LoC) with concentrated artillery barrages, sniping and other operations, a tactical move to impose some costs on the Pakistan Army for aiding and abetting terrorism.
However, a section of the Indian security establishment is asking government to also consider a Myanmar like surgical strike on terror camps in Pakistan-occupied Kashmir(PoK). They believe that a political decision has to be taken to send a clear message to Pakistan that "enough is enough".
 

"How long will we keep on absorbing terror strikes, from 26/11 to Pathankot, without effectively retaliating? Our defensive approach only serves to embolden the Pakistan army-ISI combine further." a senior official told The Times of India. 

 
But others sound a word of caution. "Pakistan is no Myanmar (where Indian Para-SF troops conducted a trans-border raid to take out militants in June 2015). 
Before reaching an political consensus, government has to take into account that any strike inside Pakistan may escalate into full-scale war. Also Pakistan's threat of using nuclear weapons in case of an attack by India, cannot be taken easily, experts cautioned.
India can make Pakistan bleed without crossing the border also.Targeted artillery and heavy-mortar fire on Pakistan army posts and bunkers and intensive sniping to interfere with movement of their patrols are among the several tactical options used in the past.
Prime Minister Narendra Modi assured the country that those behind the attack "will not go unpunished". Although no group claimed responsibility for the strike that killed 17 soldiers, home minister Rajnath Singh pointed fingers at Pakistan , calling it a "terrorist state" and condemning its "continuing and direct support to terrorism and terrorists".
How, when and where perpetrators of the Uri attack which was attributed to Pakistan-based terror outfit JeM could be "punished" was a call for the country's political leadership to be taken very carefully, experts felt, although BJP's points-man for Jammu and Kashmir Ram Madhav asserted that days of strategic restraint are over and suggested that "for one tooth, the complete jaw" should be the policy after the strike.