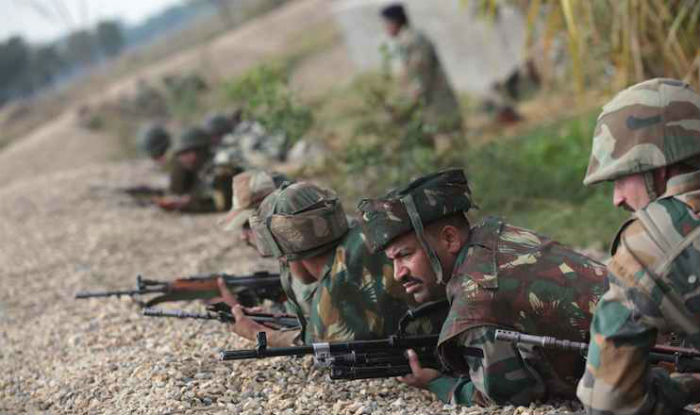 Two women Naxals were gunned down in an encounter with police commandos in Maharashtra's Gadchiroli district on Monday morning, a police official said.
The gun battle broke out between the ultras and C-60 commandos, a specialised combat unit of the Gadchiroli police, in Nihalkay forest area under Dhanora taluka around 8.30 am, Gadchiroli's Additional Superintendent of Police Mahendra Pandit told PTI.
The commandos were on an anti-Naxal operation in the area since Sunday night, he said.
"The exchange of fire continued for about half-an-hour. Later, during a search, bodies of two armed women Naxals were found," Pandit said.
The combing operation was on in the area, he added. 
The latest encounter comes days after recent Naxal attacks in the poll-bound state of Chhattisgarh.
Earlier last week, minutes before the first phase of polling in Chhattisgarh, an improvised explosive device (IED) was detonated in Dantewada district by Naxals, who had called for a boycott of the polls. Security personnel also recovered IEDs near a polling station in Bijapur and in Sukma district.
Moreover, five personnel of Commando Battalion for Resolute Action (CoBRA) were injured and five Naxals were killed in two separate encounters at Bijapur district's Pamed area. The first encounter took place when a group of Maoists opened fire at a patrolling team of the CoBRA's 204th battalion, injuring two jawans. The Maoists fled upon retaliation.
When the same patrolling team was cordoning off a forest patch near Majiguda village, Maoists again opened fire at them, two other officers.
Later in the day, two Maoists were killed in an encounter in Sukma. The gunfight took place in forests near a village under Pushpal police station limits when a team of the District Reserve Guard (DRG) was returning after discharging election-related duty.