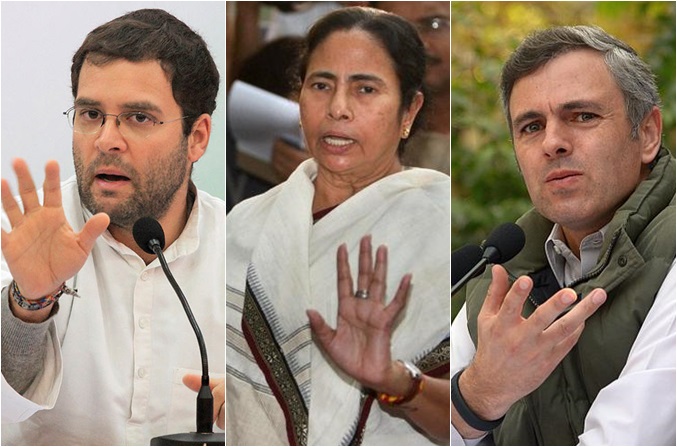 A day after media reports stated that a leading Hindi news channel could be taken off air for a day for revealing "strategically-sensitive" details while covering the Pathankot terrorist attack, reactions poured in from various sections of the society.
An inter-ministerial committee of the Information and Broadcasting ministry in its report said that the broadcaster "NDTV" had revealed "strategically-sensitive" details while covering the Pathankot terrorist attack. 
The Information and Broadcasting Ministry while invoking the powers under the Cable TV Networks (Regulation) Act said that it "orders to prohibit the transmission or re-transmission of NDTV India channel for one day on any platform throughout India with effect from 00:01 hrs on 9th November, 2016 till 00:01 hrs of 10th November, 2016". 
Here are the reactions:
The Editors Guild of India: Has strongly condemned the unprecedented decision of an inter- ministerial panel to take a leading Hindi channel off air for a day and termed it a "direct violation" of the freedom of the press.
The editor's body demanded that the order be "immediately rescinded".
Rahul Gandhi: Took to his twitter handle to share his views. He wrote:
"Detaining opposition leaders, blacking out tv channels- all in a day's work in Modiji's India.  #NDTVBanned-shocking & unprecedented"
Mamata Banerjee: The West Bengal Chief Minister today hit out at the Centre for imposing a one-day ban on a Hindi news channel. In a statement issued today, Banerjee said that the government's decision proves that an 'emergency-like situation' is prevailing in the country. 
"NDTV ban is shocking. If government had issues with Pathankot coverage, there are provisions available. But ban shows an Emergency-like attitude," she said.
Omar Abdullah: The former Jammu and Kashmir chief minister too lashed out at the Centre for its order.
"NDTV India ordered off the air, opposition leaders detained for wanting to show solidarity with family of dead solider. Achhe din anyone?" Omar tweeted. 
This is the first ever such order against a TV channel over its coverage of a terror attack, the norms regarding which were notified last year. 
Ashutosh: Attack on NDTV is attack on freedom of the press. It has to be countered. NBA/NBSA/BEA/Editors Guild/media organisations should fight.
BJD leader Tathagata Satpathy: Denounced the one-day ban on a Hindi news television, saying "death of freedom of speech is death of democracy".
"I feel people in power have become very paranoid. No administration can function with equanimity in a state of paranoia. November 9 is a black day for democracy," said Satpathy, himself editor of two prominent newspapers from Odisha.
When the operation was on in January this year, it allegedly revealed information on the ammunition stockpiled in the airbase, MIGs, fighter-planes, rocket-launchers, mortars, helicopters, fuel-tanks etc. "which was likely to be used by the terrorists or their handlers to cause massive harm, the sources told PTI. 
Official sources said that as the content appeared to be violative of the programming norms, a show cause notice was issued to the channel. 
In its reply, the channel said that it was a case of "subjective interpretation" and the most of the information they had put out was already in public domain in print, electronic and social media.