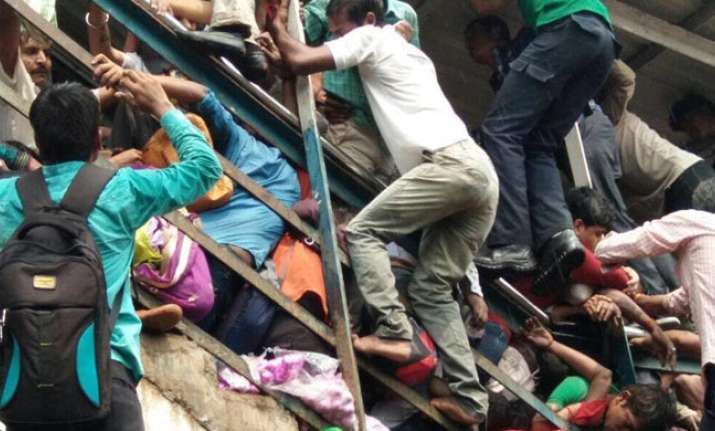 India's financial capital Mumbai woke up to horror as at least 22 persons died and over 30 others were injured in a rush hour stampede on a decades-old narrow foot over bridge connecting the Elphinstone Road and Parel suburban stations during heavy rain today morning.
The tragedy occurred at around 10.40 am when the over bridge, used by lakhs of people to commute to the commercial area with high-end corporate and media offices, was heavily crowded, a police official said. Eight women and a young boy were amongst those killed, the Brihanmumbai Municipal Corporation's (BMC) disaster management cell chief Mahesh Narvekar said, adding that five of the injured were critical.
Parel is located on the Central Railways and is a connecting point to switch to the western line using the foot over-bridge to Elphinstone Road. This is the only bridge that connects the Central Railway platform to the Western Line and is usually extremely crowded during rush hour given that Lower Parel has a number of office complexes.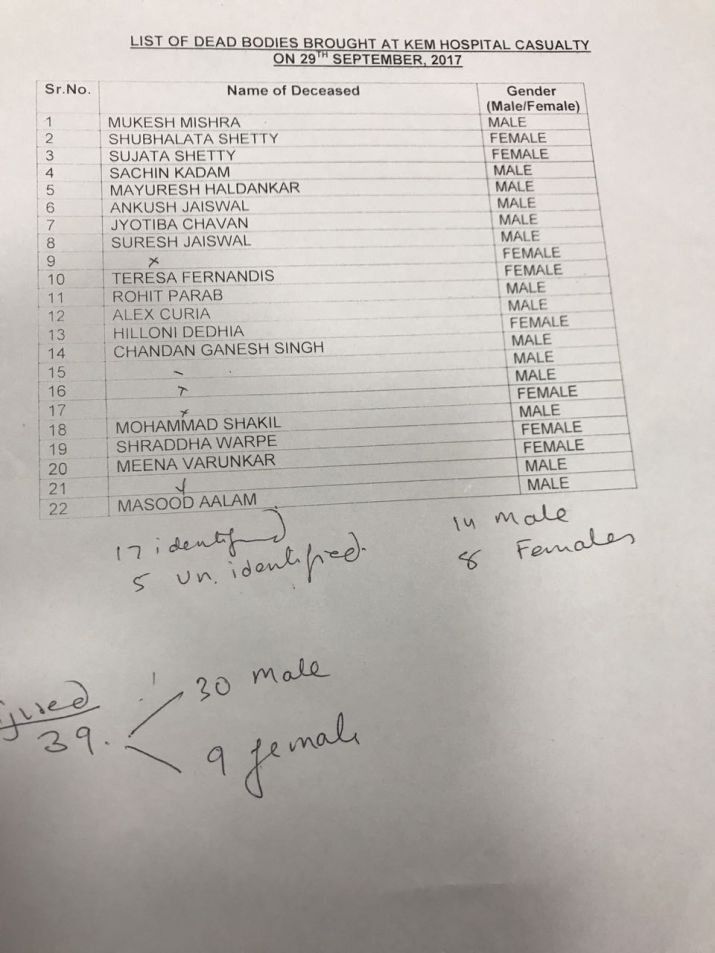 Images of people trapped on the stairs and the narrow decades-old bridge did the rounds of social media. Videos from those on the platform watching helplessly as the tragedy unfolded, with some attempting to make a perilous escape by climbing over the railing, were also circulated.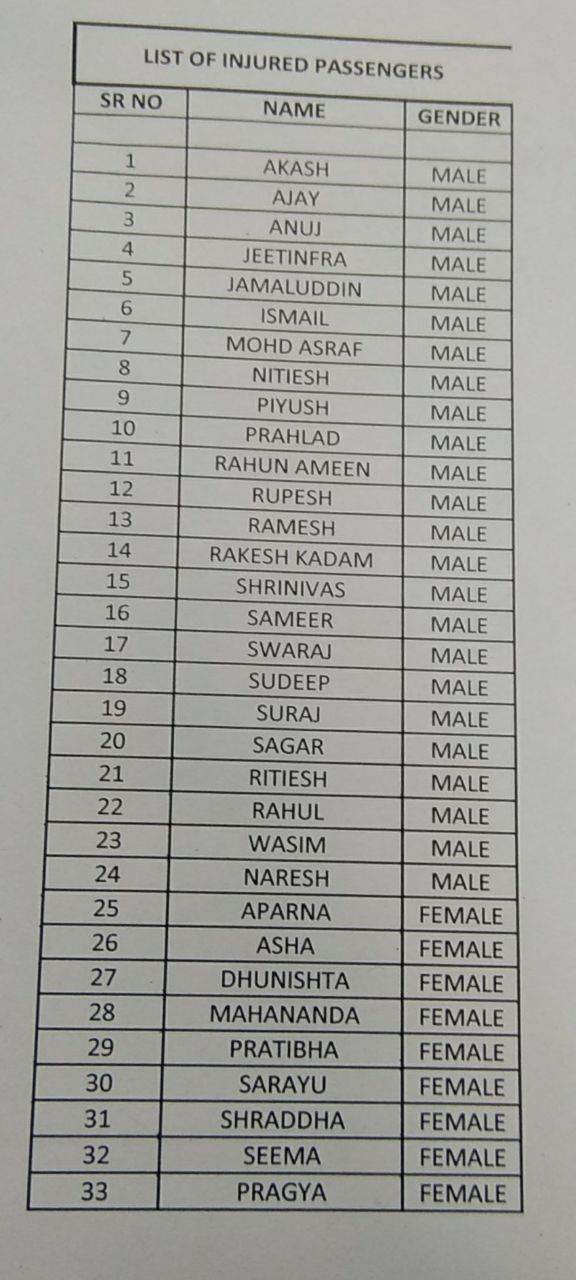 The injured were admitted to the KEM hospital. According to the BMC's disaster control room, 22 people were brought dead to the KEM Hospital in Parel.
PM, President, VP mourn incident
Condolences came in from President Ram Nath Kovind, Vice President M Venkaiah Naidu and Prime Minister Narendra Modi, as officials started looking into the reasons for the tragedy. "Situation in Mumbai is being continuously monitored. Piyush Goyal is in Mumbai taking stock of the situation & ensuring all assistance," Prime Minister Narendra Modi said in a tweet.
President Kovind also took to Twitter and expressed anguish at the loss of lives. "Anguished by the loss of lives in the stampede in Mumbai. Condolences to the bereaved families; prayers with injured," he wrote.
"The FOB (foot over brdge) of Elphinstone station was overcrowded and due to rain it got slippery too. This caused panic and resulted in the stampede," said Atul Shrivastav, inspector general of the Railway Protection Force.
Situation in Mumbai is being continuously monitored. @PiyushGoyal is in Mumbai taking stock of the situation & ensuring all assistance.

— Narendra Modi (@narendramodi) September 29, 2017
Railway spokesperson Anil Saxena said that due to a sudden downpour, people chose to stay in the shed of the over bridge making it even more crowded. "Due to sudden rain, people waited at the station. When the rain stopped, there was chaos as people rushed out," added railways spokesperson Anil Saxena.
Police also suspect that a short-circuit with a loud sound near the foot over bridge led to panic and people started running, resulting in the stampede.
Piyush Goyal orders probe
Railways Minister Piyush Goyal, who reached Mumbai this morning, cancelled his programme to inaugurate 100 additional suburban services in Mumbai and announced a high-level inquiry. Goyal announced a compensation of Rs 5 lakh to the kin of each of the deceased, Rs 1 lakh for the grievously injured and Rs 50,000 for those with minor injuries.
"I feel sad for these families and such a thing happening in my Mumbai is matter of grave concern. We are committed to avoid any recurrence of any such incidents," he told reporters. The minister said that he was pained at the incident and would take all measures to ensure such an incident does not occur again. He also offered his condolences to the families of the dead and prayed for the fast recovery of those injured.
He also announced a complete 'safety and capacity' audit of all the FOBs across the suburban train network. He later visited the KEM hospital here, and said an inquiry report on the incident will come in 10 days.
However, he declined to give any preliminary causes for the stampede.
Terming the incident as "unfortunate", Goyal said budget to build a new bridge at the Elphinstone Road bridge was already sanctioned and the tendering process was underway.
Maharashtra govt announces Rs 5 lakh ex-gratia
Maharashtra Chief Minister Devendra Fadnavis today promised to take strict action against those responsible for the tragic stampede in Mumbai that claimed at least 22 lives and announced an ex-gratia of Rs five lakh for the next of the kins of the deceased.
Fadnavis, who is on a two-day investor-interaction visit to Singapore, expressed condolences and said, "My heart goes out to the families who lost their loved ones."
Sh @PiyushGoyal @RailMinIndia has declared ex gratia payment of Rs 5 lac to kins of deceased,Rs.I lac to grievously injured.... 1/2 @drmbct

— Western Railway (@WesternRly) September 29, 2017
Rs 50k to with minor injuries to victims of incidence of EPR FOB besides ex gratia declared by Hon'ble CM,Mah @PiyushGoyal @RailMinIndia 1/2

— Western Railway (@WesternRly) September 29, 2017
He said he was saddened and shocked to know about the tragic stampede this morning on a foot over-bridge linking Elphinstone Road and Parel suburban railway stations in Mumbai.
"Enquiry will be conducted by Government of Maharashtra and Ministry of Railways and necessary, strict action will be taken," he tweeted. He also announced Rs 5 lakh ex-gratia for the next of the kins of the deceased.
"All the medical expenses of the injured will be borne by the Government of Maharashtra," he said.
Officials of the railway, police and fire brigade rushed to the site to carry out rescue operation "... it seems that during heavy rain, unexpected crowd (of passengers) gathered on the north foot overbridge that connects Elphinstone Road and Parel stations," WR's Chief Public Relations Officer Ravinder Bhakar said.
"Though security personnel were deployed to regulate the crowd on the staircases of the platform, excessive crowd led to the unfortunate incident," he added.
According to Bhakar, it was technically not a "rail-related" incident, but the victims would be compensated according to rules of the railways.
Soon after the stampede, an accident relief medical equipment train rushed to the spot and medical assistance was provided to the victims, a railway official said.
Chief Minister Devendra Fadnavis, who is in Singapore for an investor interaction, added in a tweet that an inquiry would be conducted by the Maharashtra government and the Ministry of Railways and necessary strict action would be taken.
Enquiry will be conducted by Government of Maharashtra and Ministry of Railways and necessary, strict action will be taken.@RailMinIndia

— Devendra Fadnavis (@Dev_Fadnavis) September 29, 2017
The medical expenses of the injured would be borne by the state government, he added.
Western Railway's General Manager A K Gupta visited the KEM Hospital and spoke to some of the injured persons.