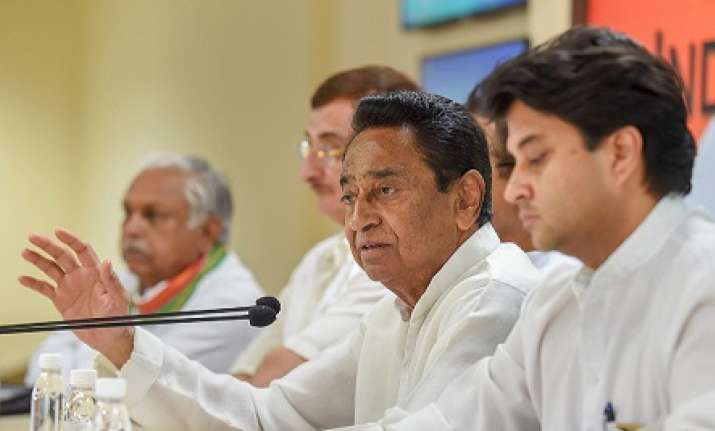 As Congress approached the Election Commission on Sunday over claims of 60 lakh "fake voters" in the voters' list in Madhya Pradesh, Election Commission immediately constituted two teams to probe the allegations. The teams have been asked to submit a report by June 7. 
The EC teams will visit the Narela, Bhojpur, Seoni-Malwa and Hoshangabad assembly seats to ascertain how the discrepancies occurred.
After reaching the state on Monday, the teams would also fix responsibility for multiple and fake entries, EC said.
The Congress on Sunday accused the BJP government in Madhya Pradesh of electoral misconduct by including the names of 60 lakh "fake voters" in the voters' list and requested the Election Commission (EC) to remove all such entries from the electoral rolls of the 230 Assembly constituencies in the state. 
A delegation of the party, led by Madhya Pradesh Congress chief Kamal Nath, met EC officials today and alleged that the BJP government in the state had included the names of 60 lakh fake voters in the electoral roll. 
"We have given proof to the EC that the voters' list of Madhya Pradesh is fraudulent. Sixty lakh fake voters have been enlisted in it. We have conducted our own enquiry in 100 constituencies. 
"We have given proof to the EC as regards how one voter has been enlisted in different constituencies with the same name, address and father's name. This cannot be any mistake, it has been done deliberately by the present Madhya Pradesh government," Nath told reporters after meeting the EC officials here. 
The Congress leaders also requested the EC for a special monitoring mechanism to remove all the "multiple" and "demographically similar" entries and urged the poll panel to inform all the national political parties on a weekly basis about the status of identification of such voters at least at the district level. 
Demanding strict action against the returning officers for their alleged involvement in coming up with such "fraudulent" electoral rolls, the Congress leaders also said the EC should not deploy them on poll duty in the future. 
"The officers, who produce the second corrected list, should also give an affidavit or a certificate, along with the correct list," Congress leader Jyotiraditya Scindia said. 
The leaders also pointed out that a 40-per cent rise in the number of voters in the state, as against a 24-per cent rise in the population, was "inconceivable and incalculable" and requested the EC to look into the matter.