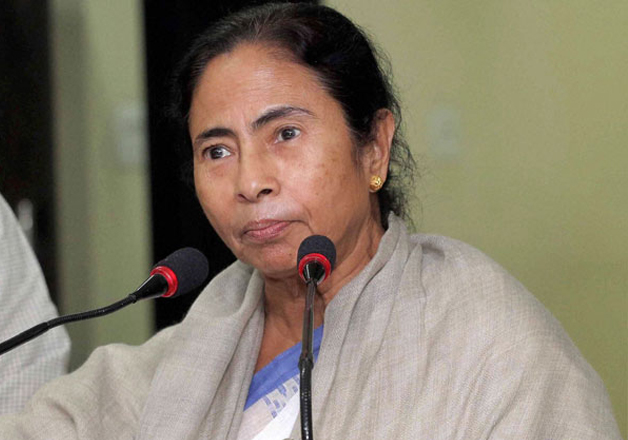 The Enforcement Directorate (ED) today conducted search operations in several branches of three district cooperative banks in west Bengal.
"Teams are conducting search operations in cooperative bank branches in Hooghly, Howrah and Nadia districts. We are verifying the transactions in accounts made by the customers," said an ED official.
The agency was trying to take stock of accounts' details in which lump-sum amounts were transacted, the official said.
"After the announcement of demonetisation, cooperative banks were allowed to take deposits or exchange old bank notes. Like other commercial banks, cooperative banks took deposits of old notes from November 10 to 13.
"The apex bank (RBI), later on November 14, stopped old notes' deposits and exchange in the cooperative banks. The order is still applicable," West Bengal State Cooperative Bank Ltd's Managing Director Chinmoy Gupta said.
"No exchange facility against the specified bank notes (Rs 500 and Rs 1,000) or deposit of such notes should be entertained by them (District Central Cooperative Banks)," said the Reserve Bank of India's November 14 notification.
Meanwhile, West Bengal Chief Minister Mamata Banerjee has  objected to the Centre's move to deploy CRPF personnel for providing security to Income Tax officials during search operations in the state and demanded that the decision be immediately revoked.
Describing the decision as "unconstitutional, illegal and against all principles of cooperative federalism" in the one-page letter to Union Home Minister Rajnath Singh, she said, "Deployment of any central police force to any state can only be done at the request of the state government."
"The decision must be immediately revoked," she demanded, adding, "The state government and police forces would provide all necessary help and protection if so requested by any central government agency for any legitimate action on their part."
Stating that no communication in this regard has been received by the state government, Banerjee said, "A copy of such instruction as reported in the media is enclosed."
"Respective legislative and executive jurisdictions of the state governments and the central governments are clearly delineated in the Seventh Schedule of the Constitution of India and public order and police are within the domain of List II (state list)," the letter said.
A copy of the letter has also been sent to the chief ministers of all the states in the country. 
(With agency inputs)