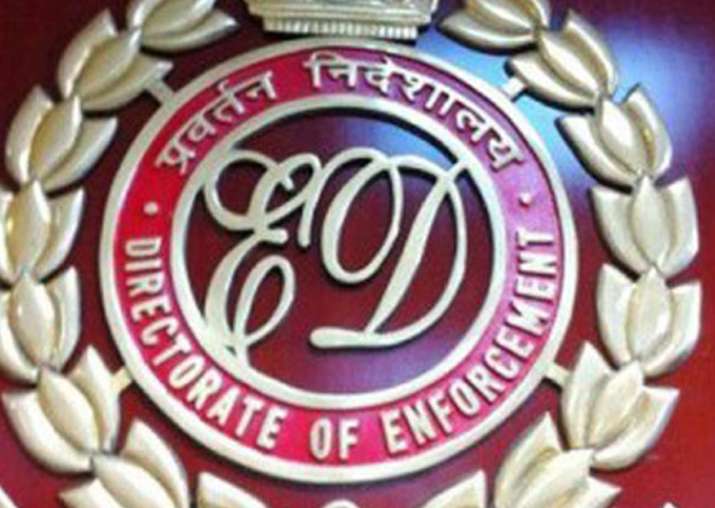 The Enforcement Directorate (ED) on Saturday said that it has arrested meat exporter Moin Akhtar Qureshi in connection with a money laundering case. Qureshi was arrested on Friday night, an ED official said. He will be produced in court on Saturday.
The ED had registered a case against Qureshi in 2016, under the Prevention of Money Laundering Act (PMLA) for alleged illegal forex dealings and tax evasion.
According to the financial probe agency, Qureshi was being investigated for allegedly remitting funds through hawala channels to Dubai, London and a few other destinations in Europe.
The ED said that during the course of investigation certain facts have emerged that constitute omission and commission of certain acts on the part of certain public servants holding high positions in public office in collusion with Qureshi whereby huge amount of illegal money transaction was carried out.
The agency also said that the records collected from the Income Tax department -- BBM (Blackberry Messenger) message has revealed Qureshi took huge amount of money from different persons for obtaining "undue favours from public servants" after exercising his personal influence.
"BBM messages exchanged between Qureshi and the accused persons involved in other criminal cases and also the persons who wanted to seek undue favours from the other investigating agencies of government by getting them off the hook," the ED said. 
Thus, he also obtained huge amount of money for providing influence, the agency added. 
"The analysis of BBM messages retrieved from mobile phones of Qureshi and his associates revealed that the Hawala operators were also used to transfer bribe money belonging to government officials to different foreign locations like Paris (France) and UK," the agency said. 
The agency also claimed that he extorted crores of rupees from a businessman from Hyderabad, in lieu of the help provided. 
"He (Qureshi) was found involved in Hawala transactions through Delhi based Hawala operators and the money was transferred to Dubai and then to Paris, London, US, Hong Kong, Italy and Switzerland," the agency said.