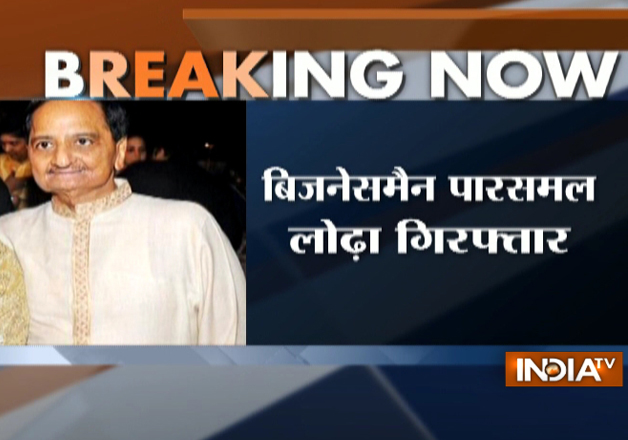 The Enforcement Directorate has arrested a Kolkata-based businessman from Mumbai airport in connection with his links in swapping of more than Rs 25 crores of old notes with new notes involving Tamil Nadu sand mining baron Shekar Reddy and Delhi lawyer Rohit Tandon cases.
The arrested man has been identified as Parasmal Lodha who was about to board a Malaysia-bound flight in order to escape the law.
Officials said that they will produce Lodha before a Delhi court today to seek his custody to further interrogate him to crack the case.
The I-T department had earlier this month raided Tandon's South Delhi office and seized Rs 13.48 crore.
As per the initial interrogation of Lodha, it has been revealed that seized money was of national, international hawala racketeers and that it was meant to exchange on commission basis of 20 per cent.
Police said that search is on to trace Tandon who had gone underground since the day raids were conducted.
Police are also investigating Tandon's links with properties in Dubai and London. Besides, police are looking at the legality of the purchases of two houses in South Delhi's Panchsheel area and a bungalow in Jorbagh that Tandon bought last year for over Rs 100 crore.
The cops also suspect a connection with Gautam Khaitan, who has been arrested in relation to the paybacks scam in the AgustaWestland deal.
Meanwhile, the CBI had yesterday arrested industrialist Shekhar Reddy and others in connection with an illegal exchange of demonetised currency notes in contravention of RBI guidelines.