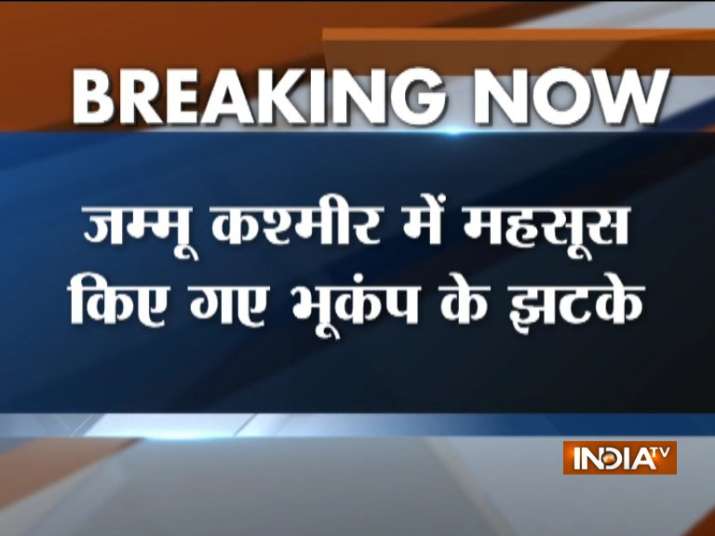 A 4.8-magnitude earthquake hit Jammu and Kashmir, for the second time in the last 24 hours, on Thursday. The tremors measuring 4.8 on Richter Scale, centred from Afghanistan's Hindu Kush region. No loss of lives or property has been reported so far.
Earlier on Wednesday, a 6.2-magnitude earthquake struck Afghanistan-Tajikistan-Pakistan region. Mild tremors were felt in Delhi-NCR, Jammu and Kashmir and many other parts of north India. Tremors were also felt in Rajasthan, Himachal Pradesh, Punjab, Haryana and other northern states of India.
Several Pakistani cities including Lahore, Kasur, Faislabad Islamabad, Peshawar, Chitral, and Gilgit-Baltistan  were jolted second time  on Wednesday with 6.4 magnitude quakes.
Earlier on Wednesday, a 5.5-magnitude earthquake jolted northwest Pakistan's Khyber Pakhtunkhwa province, injuring at least nine children and causing panic among the residents, media reports said. 
The epicenter of the quake was northwestern city of Bannu at a depth of 12 kilometres. The temblor was felt in the Swat Valley and Peshawar, the capital of Khyber Pakhtunkhwa province bordering Afghanistan, Pakistan Meteorological Department was quoted as saying by the Express Tribune. 
At least nine children were injured in Bannu's Government Model School near Tankhi Bazaar, it said. 
The panic-stricken children rushed out of the three-story building. Few jumped from second and third floor of the building. The injured have been moved to District Headquarters Hospital, the report said. 
Last month, a 5.6-magnitude earthquake jolted many towns of Khyber-Pakhtunkhwa province. The epicenter of the quake was at the depth of 200 kilometres in Hindu Kush mountain area of Afghanistan.