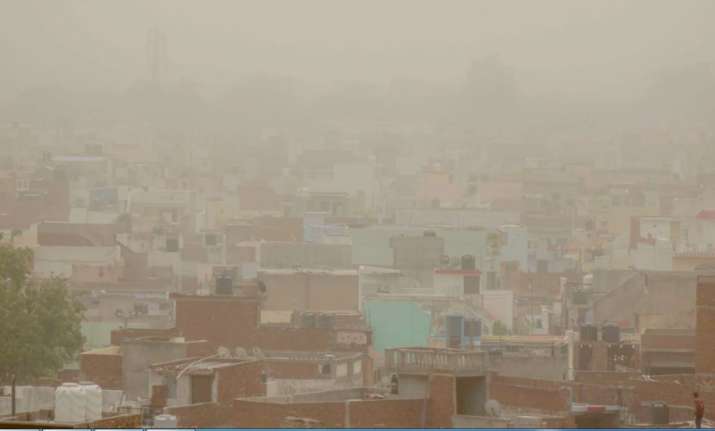 Dust storms across Uttar Pradesh claimed at least 10 lives and injured 28 others. Maximum loss of live and property was reported from Sitapur, where six people were killed and 17 were injured as rain and thunderstorm uprooted dozens of trees. The storm which hit the region at around 10:30 pm last night, left three dead in Gonda and claimed one life in Faizabad. 
At least 11 people were reportedly injured in Faizabad. Distrit Magistrate Faizabad Dr Anil Pathak and Commisioner Manoj mishra took stock of the situation after an 'unprecedented' storm. The DM told India TV that after the storm several trees have been uprooted, many walls have fell, electricity supply system has been damaged and the road have been flooded. Similar situation was reported from Bahraich, even as there were no reports of any injuries. 
In Sitapur, where at least six lives were lost, a minaret fell while part of a mosque was also damaged in the thunderstorm.
Also read | Delhi air quality likely to remain 'severe' for next three days due to dust storm in western India
Taking note of the natural calamity, Chief Minister Yogi Adityanath had ordered district magistrates concerned to ensure proper treatment to the injured. He also directed that compensation be paid to the kin of those killed and said no laxity will be tolerated. Expressing grief over the deaths, he said the state government will extend all possible help to those hit by dust storms and related incidents, according to the spokesman.
The Met department had yesterday issued an alert for likely rains or thundershowers accompanied by gusty winds in parts of eastern Uttar Pradesh.
Watch video: