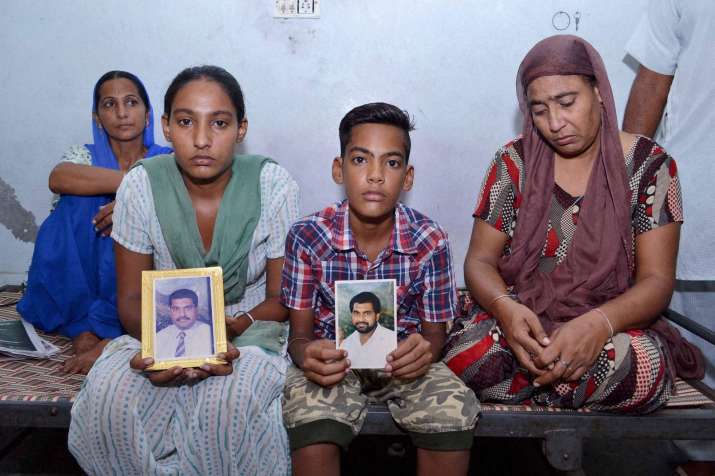 Indian national Gurdip Singh, who was to be executed last night on drug charges in Indonesia, has not been put to death.
"Indian Ambassador in Indonesia has informed me that Gurdip Singh whose execution was fixed for last night, has not been executed," External Affairs Minister Sushma Swaraj today said.
However, it was not clear why the Indian was not executed while four other convicts were put to death by the firing squad.
Singh, 48, was found guilty of trying to smuggle 300 grams of heroin into Indonesia in 2004 and was sentenced to death by a state district court at Tanggerang in Banten province in February 2005. He was given the death sentence even though prosecutors had recommended a 20-year jail term for Singh, who is also known as Vishal and belongs to Jalandhar in Punjab.
MEA Spokesperson Vikas Swarup had yesterday said that Indian Embassy officials in Jakarta were reaching out to the Indonesian foreign office and the senior leadership of the country on the issue.
Earlier this morning, Indonesia executed four drug convicts, three of them foreigners, by firing squad. The remaining 10 convicts, expected to have faced the firing squad, including nationals from Pakistan, India and Zimbabwe as well as Indonesians, were not put to death.
"This was done not in order to take lives but to stop evil intentions, and the evil act of drug trafficking," Noor Rachmad, deputy attorney general for general crimes, said.
Officials did not give a reason for the reprieve, but the prison island where they were expected to be executed was hit by a major storm as the other sentences were carried out.
The executed Indonesian was named as Freddy Budiman, while the three others, Nigerians, were: Seck Osmane, Humphrey Jefferson Ejike Eleweke and Michael Titus Igweh.
It was the first round of executions in Indonesia since April last year when authorities put to death eight drug convicts, including two Australians, which sparked international outrage.
The executions came after days of protests with UN Secretary-General Ban Ki-moon and the European Union voicing opposition to the plan.
It was also the third batch of executions under President Joko Widodo, and means 18 drug convicts (mostly foreigners) have been put to death since he became leader in 2014.
With PTI Inputs