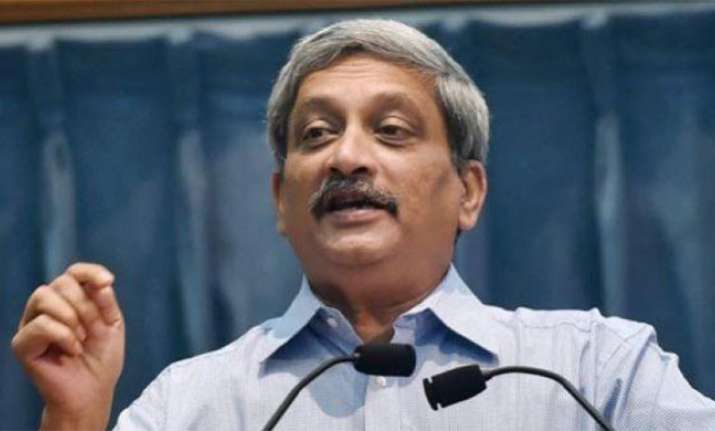 Amid the ongoing row over the Raj Thackeray-led MNS asking film producers employing Pakistani actors to pay Rs 5 core to Army welfare fund, Defence Minister Manohar Parrikar today made it clear that he does not agree with the idea of coercing others to make a donation to the Indian Army.
"The concept is voluntary donation and not catching neck of someone. We don't appreciate it," Parrikar said while talking to reporters on the sidelines of the naval commanders' conference in New Delhi.
Parrikar pointed out that 'Army battle casualty fund' is a voluntary donation because many people in India have been requesting to donate on their own to the jawans and martyrs.
"Anyone can donate. Many times some events happen, the people want to give cheque to the concerned jawan. There was a continuous request from the people. So, we thought those who want to donate voluntarily can do so and we will formulate a scheme through which every martyr will get equal benefit out of it," he said.
"It is a voluntary donation. This is a continuous process and there will be a scheme managed by the Ministry of Defence… It is a voluntary donation and we, therefore, are not concerned with anyone demanding something to be donated to that. As far as what I saw, it does not mention about battle casualty fund. It says Army welfare fund, that's a separate fund. Tomorrow if someone wants to donate on Army Day then he can very well do that," he added.
The controversy erupted after MNS threatened to stall the release of Karan Johar's Ae Dil Hai Mushkil because Pakistani actor Fawad Khan has a role in it.

 

The film was allowed to be released after the producers met with three conditions put forward by MNS chief Raj Thackeray, including payment of Rs 5 crore to Army Welfare Fund.