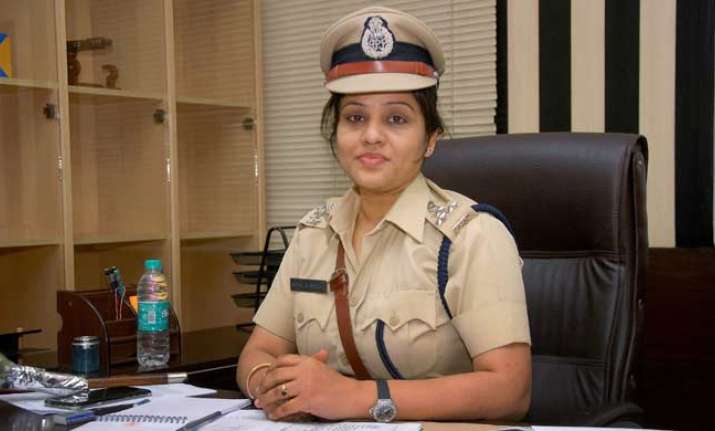 The story of alleged corruption and high-handedness in Bengaluru prison that began unravelling with the report by former DIG (Prisons) D Roopa does not appear to be ending. After being pushed to the sidelines in the Traffic department –apparently a punishment for speaking out – the IPS officer has now been served with a legal notice by her superior who she had alleged of accepting a bribe of Rs 2 crore to ensure VIP treatment to jailed AIADMK (Chinamma) faction leader VK Sasikala.
Former Director General of Police (Prisons) HN Sathyanarayana Rao has slapped a seven-page legal notice on his former subordinate through his lawyer, asking her to tender an unconditional apology for the alleged bribery remarks she had made against him, in a letter she had written to her higher-up.


The notice, dated July 16, 2017 refers to allegations made by Roopa against Rao. Roopa alleged that she had heard that convict V K Sasikala was being allowed extra privileges in Central Jail, Parappana Agrahara, and a bribe of Rs 2 crore was involved in the irregularities.
Rao denied all allegations made by Roopa and asked her to tender an unconditional apology within three days of receiving the notice, failing which he will file criminal and civil suits for defamation, for Rs 50 crore.


"The notice mentions that Roopa based her allegation on hearsay. She has not only damaged Rao's reputation just prior to his retirement after serving the department for 30-plus years, but also dented his credentials in reputed wings like the CBI and Lokayukta, where he had worked and earned a good name," a source who accessed the notice told Times of India.
"You claim that you have taken pictures of irregularities inside the prison.But you have not taken the picture of Sasikala's separate kitchen and other royal facilities, which are the prime subject of your allegations. You could not take pictures because nothing like that existed," Rao's notice read.
Roopa was transferred to the Traffic department following her revelations around alleged irregularities in the Bengaluru prison where Sasikala is housed in a disproportionate assets case.


Soon after her allegations came out in the media, the state government affected a large-scale reshuffle of officials in the state. 32 prisoners were also shifted to other parts of the state in a midnight transfer.


Chief Minister Siddaramaiah of the Congress has ensured fair probe into the allegations levelled by Roopa in her report.