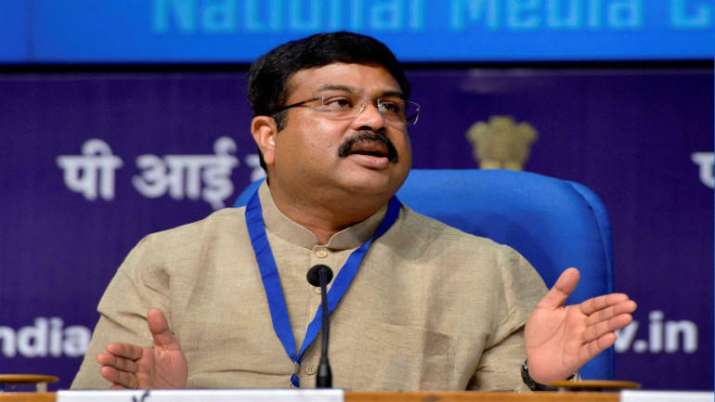 Despite the looming US sanctions, Indian companies will continue to buy Iranian oil in November, Petroleum Minister Dharmendra Pradhan said on Monday. 
The minister's comments come before the US sanctions on Iran kick in from November 4. Currently, India heavily relies on Iran for crude oil imports.
"We have to fulfill our own domestic requirements. Some of our companies have already nominated their quota for November," said the Minister for Petroleum and Natural Gas, while referring to import of Iran's oil by Indian companies. 
"We expect the global leaders will understand our requirements," he said on the sidelines of the "The Energy Forum" here.
On the last week's excise duty and fuel price cut, the minister said these prices will not be deregulated.
On October 4, Union Finance Minister Arun Jaitley announced a cut in excise duty by Rs 1.50 a litre. Additionally, the state-owned oil marketing companies have been mandated to reduce prices of petrol and diesel by Re 1 a litre. 
Pradhan asserted the firm stand of central government on fuel price deregulation, said there was no question of going back on deregulation of fuel pricing despite the government asking state-owned firms to subsidise petrol and diesel by Re 1 per litre.
He said international oil prices touching a four-year high of USD 85 per barrel is a "challenge" that has resulted in fuel prices continuing to rise despite a one-off excise duty cut and public sector units (PSUs) subsidising fuel.
Pradhan said he had spoken to Saudi Oil Minister Khalid A Al-Falih and "reminded him of the June commitment of Opec to increase production by 1 million barrels per day" to help cool prices.
(With IANS inputs)