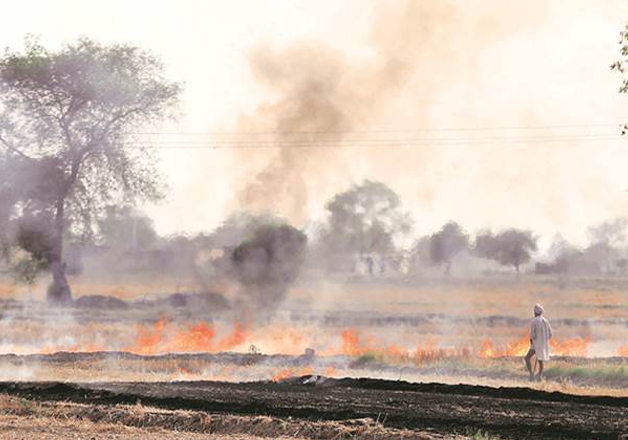 Despite a ban imposed by the Delhi High Court, the burning of paddy stubbles have already begun across Punjab and Haryana, a move that can damage the national capital's air quality in coming days.
According to data gathered by the NASA satellites, the fires may have begun early this year, compared with last year.
The images on NASA's Earth Observing System Data and Information System's (EOSDIS) website, released on Wednesday, shows 'fire-spots' dotting Punjab and Haryana. 
Each spot denotes thermal and fire anomalies detected by NASA's satellites. Images from the same period last year show visibly fewer fire spots. 
Farmers burn their paddy stubbles to clear the fields for winter sowing. This practice has increased in last few years, leading to severe air pollution across the region. 
Last month, while expressing concern over the growing menace of stubble burning in states like Haryana and Punjab, which is a major cause of air pollution in the national capital, the Delhi High Court had directed the Centre to ensure "zero burning" of bio-mass this year. 
"We are very serious this time. We do not want to see the burning of bio-mass this year like the previous year. Why can't it stop such practices being adopted by the farmers," the court had said.
The court's oral observation came during the hearing of a PIL initiated by it on the issue of air pollution in the national capital. 
In November, farmers sow crops like wheat and vegetables. They often set fire to their fields to clear the field before planting new crops, which leads to the atmosphere turn blinding and suffocating as the smog engulfs the city.