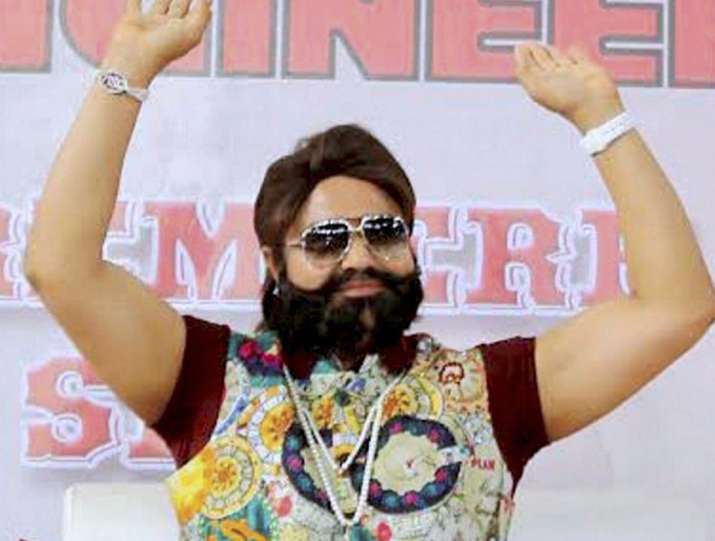 Dera Sacha Sauda chief Gurmeet Ram Rahim Singh who was sentenced to 20 years in jail on Monday for raping two of his followers, had allegedly planned to escape after his conviction by a Panchkula-based CBI court on Friday, a senior police officer said today. The planning involved use of codes through which the violent followers were to be informed of Dera chief's conviction. On signal, followers, whose numbers ranged in lakhs, began the rampage in the city. 
A senior police officer of Indian Reserve Battalion, KK Rao, told India TV that Ram Rahim Singh planned to use the violence as a distraction to escape with the help of state police commandos. 
"Baba (Ram Rahim Singh) and his people had planned that even if he got convicted he would not get arrested. Baba asked for a red bag from outside after being convicted. The red bag was a signal to his followers that he had been convicted. It was planned that followers would be informed of his conviction and would begin riot which would be used as a distraction. We were surprised to know that even though no one had come out of the court, media knew about his conviction. Soon after getting to know that Baba was convicted, the mob which was 3-4 kilometres started rioting," Rao, an Inspector General of the IRB attached with the Haryana Police, said.  
Rao said Haryana police personnel attached to rape convict were part of the plan and were to escort him out as soon as the riots started. Dera's security detail included Haryana Police personnel and private commandos who attempted to help him flee in his private vehicle. Haryana Police officers and paramilitary personnel inside the Panchkula court complex immediately sensed the situation and took the sect chief into custody after a scuffle with his bodyguards.
"As riots started, attempt was made by his security personnel to take him away in his vehicle. The commandos formed a cordon around him and a scuffle ensued with the police. They had AK-47 rifles and realising that firing would result in heavy casualties, we tried to tackle them without firing," he said. 
Police overpowered Ram Rahim's commandos and seized him. The route of Dera chief's travel to Sunaira jail in Rohtak was also changed immediately. 
Ram Rahim Singh's security personnel, including Haryana Police and private commandos, were detained in a separate room immediately and later booked for attempt to murder, sedition and trying to prevent police officials from performing their duty. The seven security personnel of the sect chief booked include Assistant Sub-Inspector Krishan Das, Head Constables Ajay, Ram Singh and Vijay Singh, Constable Balwan Singh (all from Haryana Police) and private security guards Pritam Singh and Sukhbir.
Rao said the police team attached in the security of Ram Rahim had become his followers and indebted to him to such an extent that they allegedly assaulted their own senior officers and tried to free the self-styled godman.
On August 25, CBI special court judge Jagdeep Singh held Ram Rahim Singh, who has lakhs of followers mainly in Punjab and Haryana, guilty of raping and sexually exploiting two female disciples in 2002. He was on Monday sentenced to 20 years in prison and fined Rs 30 lakh. 
At least 36 people died in the violence following the conviction of the Dera chief. Of these, 32 died in Panchkula and six in Sirsa town. Over 250 people were injured in the violence.