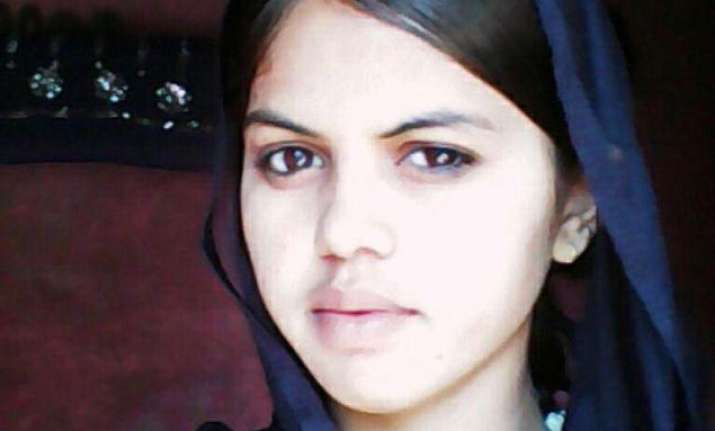 A 16-year-old from Pakistan, who migrated to India with her family two years ago, is finding it difficult to get herself admitted in a government-run school in the national capital.
The school has refused to enrol Madhu, a Hindu minority girl from Pakistan, in Class IX as she does not have the necessary documents required to complete the formalities, reports The Hindu.
According to Madhu, it is impossible for her to arrange those papers which she left in Pakistan from where she and her family, a Hindu minority, fled religious persecution two years ago.
Madhu had arrived in Delhi with her mother, siblings, maternal uncle and her cousins two years ago from Punjab in Pakistan. Her father passed away long ago, the report says.
As a student also, Madhu faced discrimination in Pakistan. "In school, she felt unsafe and humiliated. Being a Hindu, she was not allowed to use glass to drink water and would rather use her hands for the purpose. Her teachers maintained distance from her," said her uncle Jevar.
But the aspiring student has been rejected in Delhi for being 'overage'. The school also demands transfer certificate which they left in Pakistan. Though they have an Aadhar card but more documents are required for her as she is a Pakistan refugee.
Madhu approached advocate and social activist Ashok Agarwal with her grievance. His All India Parents Association has now written to the Chief Minister asking him to take a re-look at the norms that come in the way of education of such children.
"It is submitted that education is an important aspect of right to life and she and other such children who had to discontinue their education because of circumstances, must be accommodated in the school education system by suitably modifying/relaxing the rules and regulations."