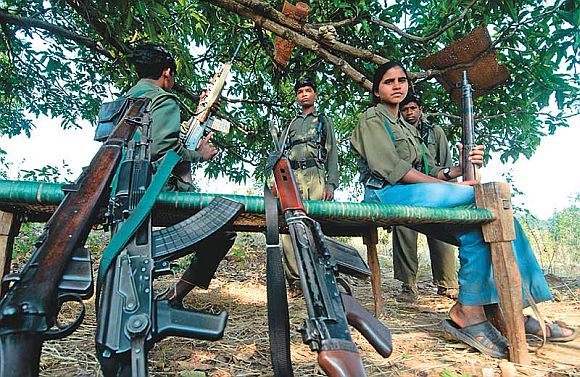 The surprise move of demonetisation of higher denomination currency notes by the Narendra Modi government has not only sent the black money hoarders into tizzy but also dealt a severe blow to the fundings of Naxalites across several states. 
According to a Times of India report, the Maoist groups, particularly in states of Bihar and Jharkhand, are struggling hard to convert the stocked money, which were mostly in denomination of Rs 500 and Rs 1,000 that has been stocked as piles into 'legal tender'. 
An intelligence officer tracking terror funding to terrorists and separatist elements said that hawala channels had run dry after the scrapping of high denomination currency notes. 
According to the report, intercepts of recent conversations between CPI(Maoist) leaders based in Bihar and Jharkhand have revealed that they are fearing loss of their piles of cash collected through extortion and 'levy'. 
Meanwhile, government agencies have stepped up surveillance to track money flow in naxal-infested areas. The intelligence agencies have warned that Maoists may target banks and cash vans to make good their losses, leading the security forces to step up vigil. 
It is also believed that senior Maoist leaders have contacted their relatives and friends to explore possibilities of exchanging the cash hoarded by them. 
Also, it is estimated that the annual money collection by Maoists may be over Rs 1,500 crore. The extortion from tendu patta contractors itself amounts to Rs 200 crore per state. Besides, 'levy' is collected from road contractors and big mining industries in states like Chhattisgarh and Jharkhand. 
So far this year, as many as 124 incidents of extortion/levy by Maoists have been reported, which have resulted in death of 17 civilians. 
On the other hand, Maoist fronts in metro cities like Kolkata and Delhi have come forward to publicly oppose demonetisation, with some holding protests demanding a rollback.