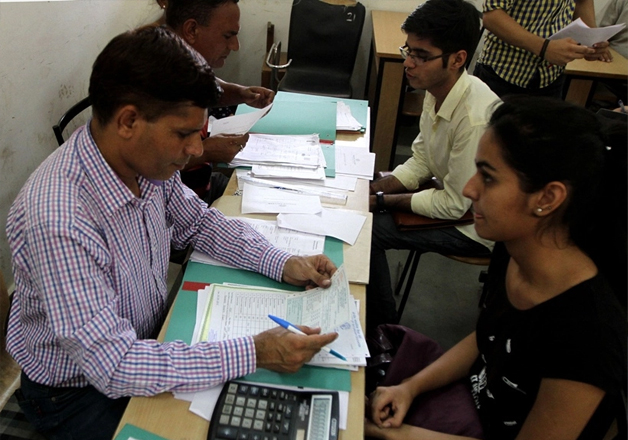 The Delhi University has released its seventh cut-off list for admissions to Under Graduate courses for the academic year 2016-17.
The new academic session has already commenced but seats in few courses are still vacant, an official said, adding that two more cut-off lists will also be released to fill various vacant seats in popular courses.
The admission process for the seventh cut-off list has begun from today, the official informed.
The eight cut-off list will be out on August 29 and admissions under this cut-off will be completed on August 30.
Admission in general category is closed at most colleges, however in SC/ ST and other reserved categories, there are seats available.
The admissions on the vacant seats were done by merit system after the fifth cut-off. Registered students had to apply again for vacant seats and a merit list was brought by college.
DU had earlier announced it will only announce five cut-off lists and admissions on the vacant seats will be done on merit system. The admissions under the fifth cut-off list got over on July 22.
At ARSD, South Campus, BA English (Hons) is available at 89.5 per cent while in Ramjas College, North Campus, it is at 93.50 per cent.
Seats in BA History (Hons) are still vacant though the cut-off is still above 90 per cent.
In Hindu college, the cut-off market for BA History (Hons) is 95.50 whereas at Miranda College seats are available in 94.50 per cent.
In South Campus's Gargi college, admissions are open for BA History (Hons) at 88.50 per cent while in Dyal Singh College it is 84 per cent. In Maitreyi college, 87 per cent is required for BA (Hons) Political Science.
In science courses, BSc (Hons) Chemistry is available at Daulat Ram College at 92 per cent and BSc (Hons) Physics is at 95.66 per cent at the Hansraj college and Hindu college.