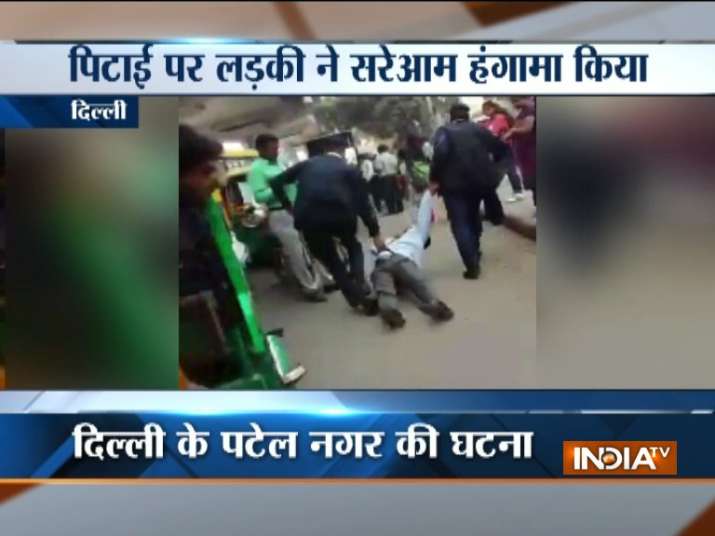 In a shocking incident, Delhi Traffic Police has been caught beating a man mercilessly on camera. In the video, which has gone viral on social media, two traffic cops can be seen beating and dragging an unidentified man while his wife tries to fight them off. 
The incident took place near Patel Chowk metro station in New Delhi on Wednesday afternoon, police officials said. 
Police officials, in the know of the matter, said that the cops seen in the video had asked the man for papers of his bike. When he could not produce the paper, the cops tried to write him a challan. The man slapped the traffic policeman after an argument, the police officials said. 
The police have registered an FIR against the victim and are looking for the couple. 
Watch video: Youth brutally beaten up by traffic police in Delhi