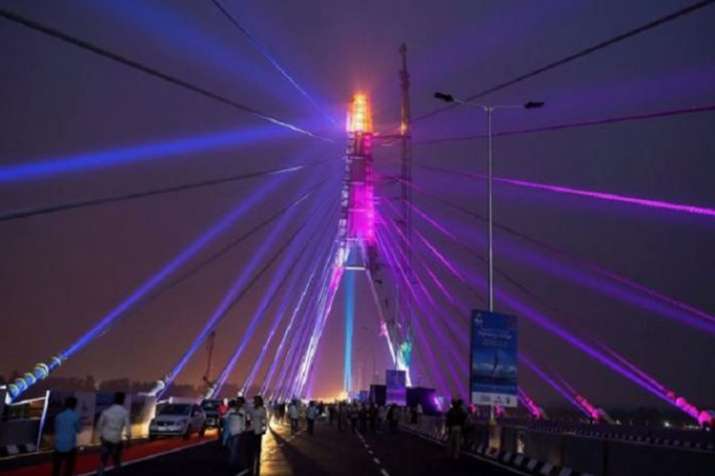 The newly inaugurated Signature Bridge in Delhi witnessed its first major accident on Friday when two men on a bike rammed into the divider and fell nearly 30 feet. 
One of the deceased has been identified as Dr. Satya Vijay Shankaran. The 23-year-old hailed from Ranchi and was doing his internship at Hindu Rao Hospital. The second one has been identified as Chandra Shekhar, a second year MBBS student at Hindu Rao Medical College. Shekhar's family which stays in Khanpur, south Delhi, has been informed about the fatal accident. 
Eye-witnesses said the bike was being driven at a high speed when the accident took place.
The Signature Bridge, which is India's first asymmetrical cable-stayed bridge, has been in news ever since it was inaugurated on November 4 by CM Arvind Kejriwal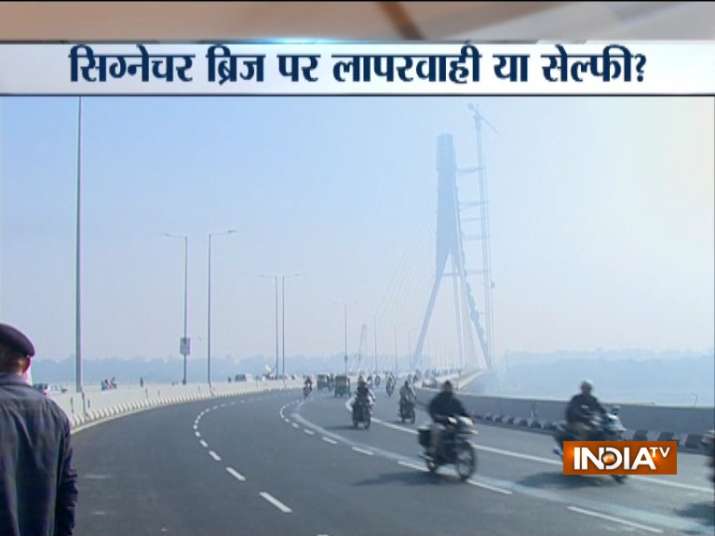 The bridge connecting Wazirabad across the Yamuna to the inner city was inaugurated amid a surcharged atmosphere  with a scuffle breaking out between the Delhi BJP chief Manoj Tiwari and AAP supporters and both sides blaming each other for the incident.
While Kejriwal accused the BJP of creating 'chaos' at the site and his deputy alleged that Tiwari threw water bottles at the chief minister, the saffron party charged AAP MLA Amanatullah Khan with using abusive language, pushing Tiwari and even threatening to 'shoot' him.
The bridge has also turned into a 'selfie point'. Locals are often seen risking their lives to click selfies with Signature Bridge in the background.
WATCH: 2 killed in Signature Bridge accident