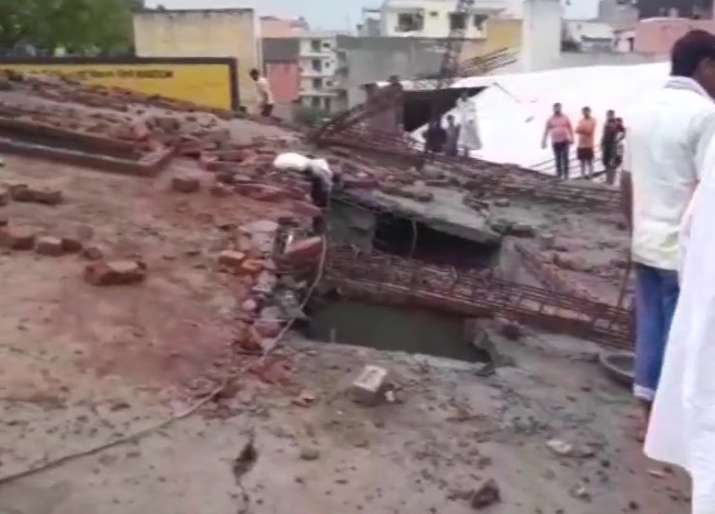 A 12-year-old boy died and his 10-year-old sister sustained injuries after a railing of their house collapsed in southwest Delhi's Dabdri extension today, police said. 
A railing of their house collapsed when the two kids were playing on the roof of the building, said Devendra Arya, deputy commissioner of police (southwest).
The duo were taken to a hospital where the boy succumbed to injuries, he said.
A senior officer from the Delhi fire service said they received a call about the incident at 11:38 am. Two fire tenders and rescue vehicle was immediately rushed to the spot. By then, the kids were rushed to a hospital.
The house is owned by a person named Lila Ram, who had rented it to Rohit's father, Amar, eight years ago, he said. 
The incident follows in close feels of multiple building collapses in the NCR region.
Recently in another incident, two people had died and three was injured after the roof of a house collapsed in Harsh Vihar near Dwarka in the national capital. In Ghaziabad last week, two people, including an eight-year-old, lost their lives and several were injured. A few days ago, twin buildings in Greater Noida had collapsed. 
Soon after the incident in which a six-storey under-construction building fell on top of another four-storey under-construction building in Greater Noida's Shah Beri village and claimed the lives of at least nine people, the Greater Noida Authority has ordered to vacate a building in the same area after a crack developed in a pillar in the building.
The incident took place on July 18 wherein at least nine people were killed and several others were feared trapped after a six-storey under-construction building fell on an adjacent building.
(With inputs from agencies)