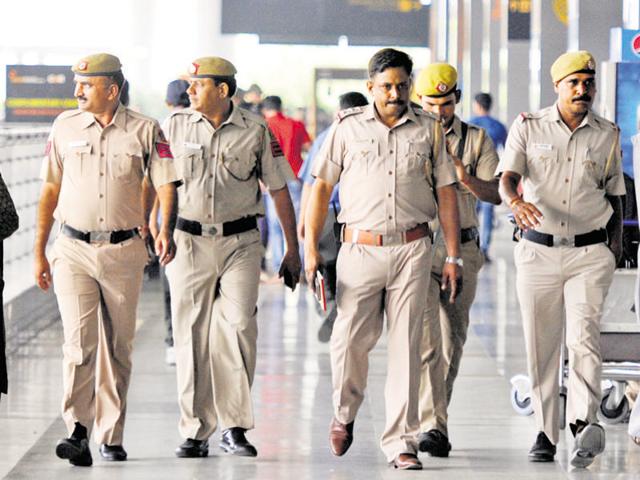 A joint workshop was conducted by RPO, Delhi and Delhi Police for its officers on Novermber 17 with the purpose of further streamlining police verification process.
The emphasis of the workshop was on upcoming mPassport Police App to deliver passport services to citizens in a timely, transparent, more accessible, reliable manner and in a comfortable environment through streamlined processes and committed, trained and motivated workforce.
The workshop was inaugurated by Shri Arun Kumar Chatterjee, Joint Secretary (PSP) & CPO, Ministry of External Affairs; was jointly led by Shri Hitesh J. Rajpal, Regional Passport Officer, Delhi; and Shri Rajneesh Gupta, DCP (Special Branch), Delhi Police and was attended by about 250 officers of RPO, Delhi and Delhi Police.
In his opening remarks, Shri Arun Kumar Chatterjee, JS (PSP) & CPO, while applauding Delhi Police for its good performance of providing the police verification report within 13 days (the time limit is 21 days) also encouraged Delhi Police to implement mPassport Office App as early as possible.
The mPolice App, designed by MEA, once implemented by Delhi Police, is likely to further reduce the timeline of police verification process and make passport issuance quicker, more transparent and PV-process completely digital, eliminating paper trail.
Shri Hitesh Rajpal, RPO, Delhi, expressed satisfaction in being instrumental in this unique initiative of Joint Workshop and highlighted the importance of three C's – Consultation, Co-operation and Co-ordination - between RPO, Delhi and Delhi Police, to better achieve even greater heights in providing citizen-friendly passport services, in a timely and reliable manner.
Standard Operating Procedures on police verification process and issues of common concern were also discussed. A dialogue on exchange of views and feedback on challenges ensued between the two Organisations.

    

Mr Rajpal also announced that many more such joint workshops will be held in the coming months and years.
It is hoped that through this forum, regular feedback would be exchanged between RPO, Delhi and Delhi Police, and timely training provided to its officers; thereby, further streamlining the police verification process, which forms an integral part of passport issuance process, and is an effort towards achieving the vision.