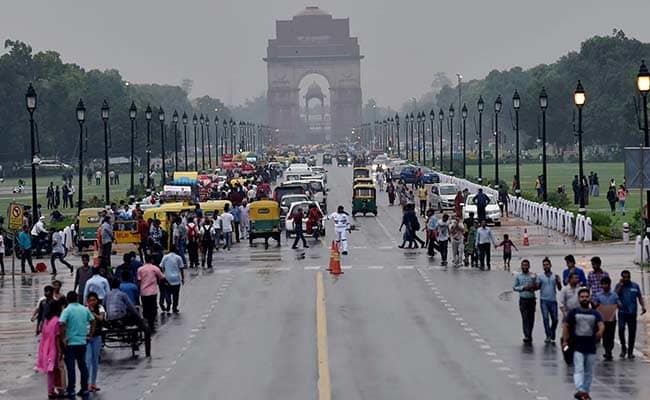 Delhi-NCR residents heaved a sigh of relief after light rains lashed on Monday, bringing down the mercury levels. Rains occured along with sandstorm and thunderstorm.
Cyclonic circulation over Rajasthan and South Westernly winds from the Arabian Sea kept temperatures below the 40 degrees Celsius mark on Monday and they would cause rains, private weather forecaster Skymet said earlier today.
There could be rains on Tuesday as well, which will keep the temperature low for the next two-three days, it said.
By 8:30 pm, traces of rainfall were recorded by the Met department but by 9 pm, parts of Delhi saw heavy showers. 
Before the rainfall, the maximum temperature was recorded at 40.2 degrees Celsius and the minimum temperature settled at 25 degrees Celsius. 
"Areas falling under the Palam Observatory and parts of area falling under the Safdarjung Observatory saw dust storm with high-speed winds," a Met department official said.
The relative humidity recorded at 5.30 pm was 45 per cent.
On Sunday, the maximum temperature had settled at 39 degrees Celsius while the minimum temperature was 25 degrees Celsius.