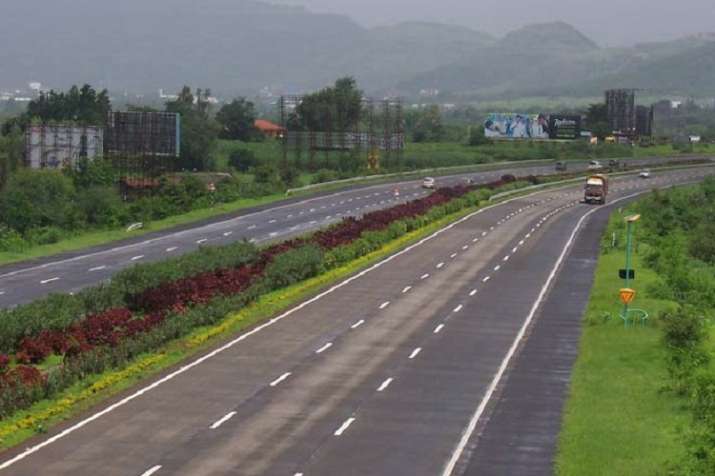 Union Transport Minister Nitin Gadkari, who is often credited for transforming the condition of country's highways, has revealed his new ambitious plan - New Delhi to Mumbai in just 12 hours via a new expressway. 
Speaking to reporters at the Jawaharlal Nehru Port Trust at Uran near Mumbai, Gadkari said that the work on the  proposed Rs 1-trillion expressway connecting Delhi with Mumbai will begin from December and will be completed within three years.
"Money is not a problem at all. NHAI can raise plenty of cheap money from the market," Gadkari said.
Gadkari said the biggest objective of the project is to decongest Delhi-NCR. About three lakh vehicles ply daily on the NH-8 adding to the pollution in the national capital.
All about the new Delhi-Mumbai Expressway
#Initially, the expressway was planned to run parallel to the existing National Highway-8 but the road alignment was changed due to high land acquisition rates.
# According to the new layout, the expressway will beginfrom Gurugram on the Delhi outskirts and run parallel tothe existing highway up to Jaipur, from where it will turn eastwards to Alwar, the tribal district of Jhabua and Ratlam in western Madhya Pradesh and then move westwards to Baroda.
#The expressway will stretch across the states covering two of the nation's most backward districts, Mewat in Haryana and Dahod in Gujarat. 
#The whole route will be: Delhi-Gurugram-Mewat-Kota-Ratlam-Godhra-Vadodara-Surat-Dahisar-Mumbai.
#The expressway will cut the travel time between Delhi to Mumbai by half from 24 hours to 12 hours for cars, and from 44 hours to 22-22 hours for trucks. The distance will come down from 1,450 to 1,250 km as well.
Nitin Gadkari said the new road alignment has saved government over Rs 16,000 crore. While an acre is coming in at Rs 7 crore according to the original alignment, the new alignment has brought it down to Rs 80 lakh a hectare. The land alone will cost around Rs 6,000 crore.
(With inputs from PTI)