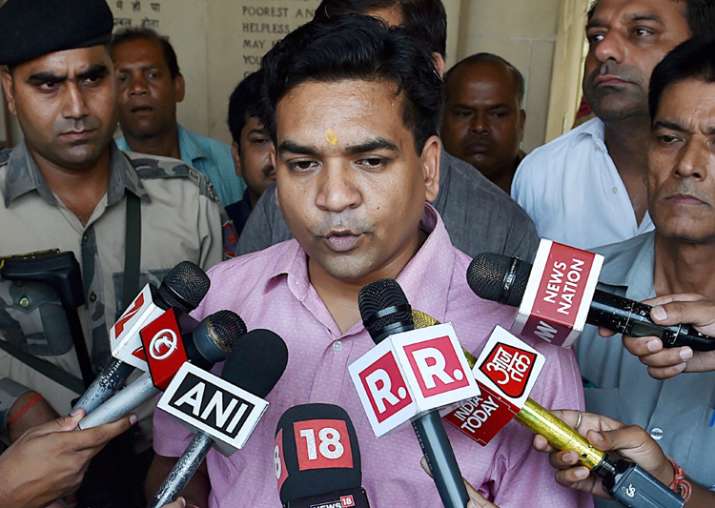 The Anti-Corruption Branch of the Delhi Police today conducted searches at three places in the national capital in connection with a scam in procurement of medicines in government hospitals.
The agency said that that it has already begun a probe into allegations by sacked Delhi minister Kapil Mishra against Chief Minister Arvind Kejriwal and Health Minister Satyendar Jain. 
According to ACB sources, the anti-graft body is likely to write to the Delhi government to share details about the procurement of medicines. 
ACB chief Mukesh Kumar Meena said that the officials began the probe after Mishra alleged fraud in procurement of medicines.
"Our teams searched three warehouses on Wednesday. We are conducting searches on Thursday also. This is part of our preliminary inquiry," Meena said, adding that 'no expiry dated medicines have been seized so far'. 
"In his complaint, Kapil Mishra has alleged that director never made any demand for medicines and the medicines were procured at the behest of Jain. The ACB is examining the stock of medicines and their expiry dates. Records are also available online. We have taken records from the warehouse of GTB Hospital and Rajiv Gandhi Hospital. No raids were conducted," he added.
Mishra had even claimed that three big scams were perpetrated in the health sector by the Aam Aadmi Party government, including one of more than Rs 300 crore in the procurement of medicines.
According to him, the powers of Delhi government-run hospitals to buy medicines were put to an end by Kejriwal at the behest of Jain. 
"Jain has himself admitted that Rs 300 crore have been allocated to procure medicines. The Delhi government boasts of having the highest budget earmarked for the health sector. In such a scenario how come there is a shortage of medicines? This is a scam," Mishra had alleged. 
Mishra had also raised doubts over the purchase of 100 ambulances in the national capital saying ambulance bought by the government for Rs 23 lakh each were supposed to be fireproof, but four caught fire within the first few days of running. 
The MLA from Karawal Nagar said that Health Minister Jain appointed at least 30 Medical Superintendents in Delhi hospitals without following the due process.
"Jain broke rules of transfers and appointments. Junior officers were given senior posts and he ordered over 30 illegal postings," Mishra had claimed.