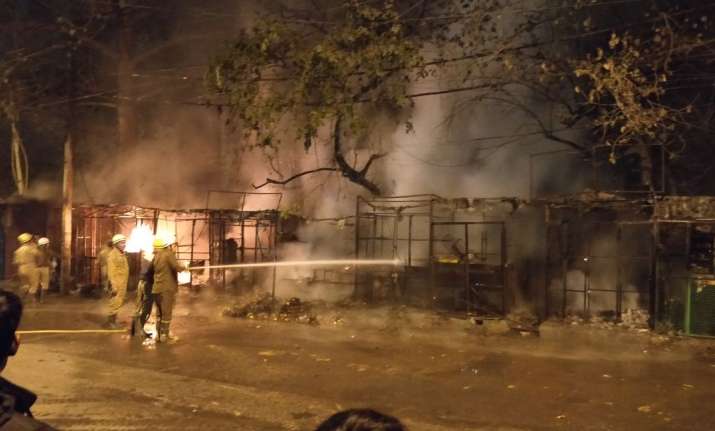 Around 10 temporary shops were fully gutted in a fire that broke out at South Delhi's Malviya Nagar market around midnight on Thursday.
Police were informed about the fire by the local residents and five fire tenders reached the spot and doused the blaze after a half-an-hour battle.
The cause of the fire was not yet known but eyewitnesses said the blaze erupted at around 1 am and quickly spread to adjacent shops, resulting in loss of property. However, there were no casualties and cause of the fire is being investigated.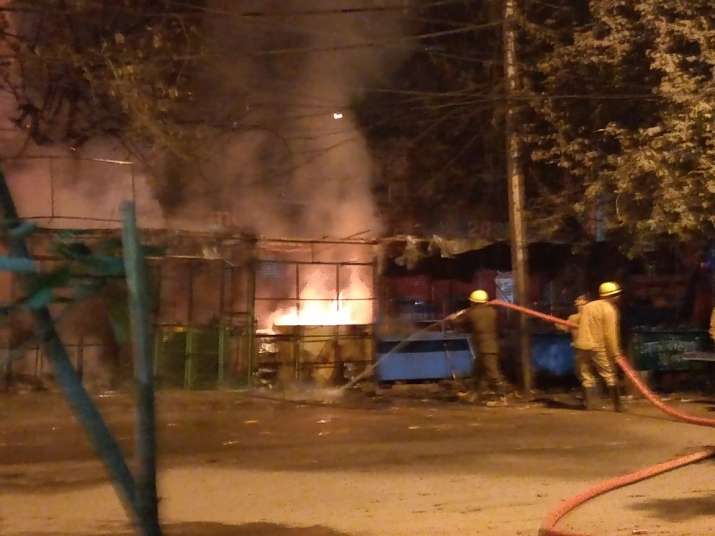 The kiosks, comprising of pan shops and small eateries, were situated in the middle of the market.
A fire brigade official said the blaze was contained before it could spread beyond the row of kiosks.