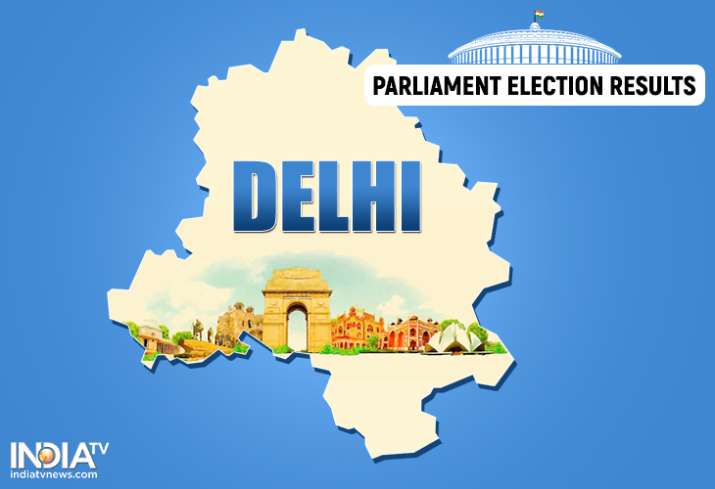 The BJP appeared to be headed for a clean sweep in the national capital with all its candidates bagging more than 50 per cent of votes, while the Congress for the first time in five years fared better than the ruling AAP which was relegated to the third spot.
The BJP's overall performance in the national capital, which witnessed a triangular contest, was miles ahead of its opponents --- the Aam Aadmi Party and the Congress.
Even as the counting was underway in all the seven seats till late evening, the BJP had secured more than 56 per cent of votes, more than the combined vote share of the Congress (22.4 per cent) and the AAP (18.4 per cent). 
Read through to know how counting day unfolded in Delhi.
[ALSO READ] Election Results 2019 Live streaming