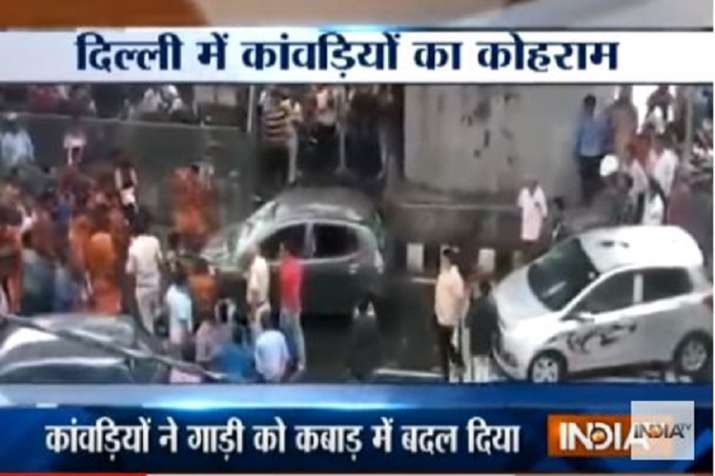 A group of unruly kanwariyas vandalised a car and overturned it in west Delhi's Moti Nagar area after it brushed one of them on Tuesday evening. The whole incident ws caught on camera.
According to reports, the police received call about kanwariyas indulging in violence near Moti Nagar metro station at about 5.30 pm. By the time cops reached the spot, the group had left after damaging the i10 car. Later, it was revealed that the car belonged to the daughter of a police officer. 
The woman's car accidently brushed one of the kanwariyas and soon many others joined him in an argument with her. As things deteriorated, the woman and her friend left the car at the spot and the ran away for their safety. 
The enraged group of kanwariyas later broke the windshield of the car and damaged it while turning it upside down. The whole incident led to a massive traffic jam in the area.
Police said the woman has refused to file a case with regard to the incident. However, taking congnizance of the incident, the police have registered a case under relevant sections. 
WATCH: Kanwariyas vandalise car in Delhi's Moti Nagar