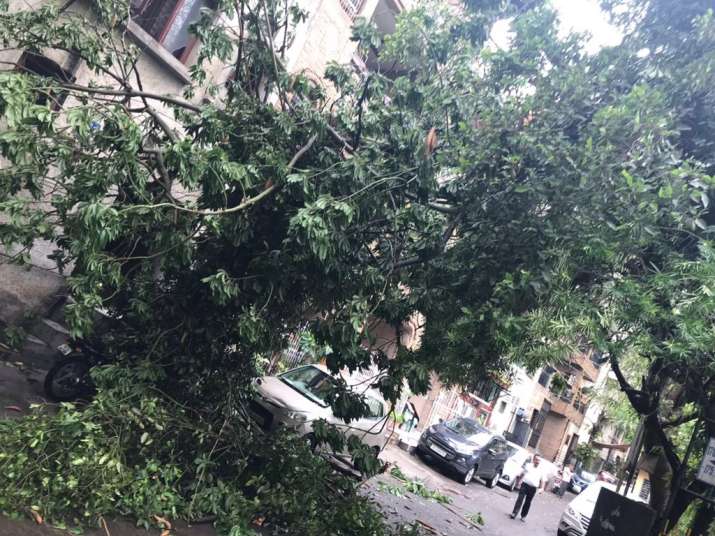 Heavy rains lashed parts of the national capital on Thursday and the MeT department has predicted the showers to continue overnight. 
"The minimum temperature recorded at 8.30 AM was at 26 degrees Celsius, a notch above normal," a MeT department official said, reported PTI. 
The humidity level touched 72 per cent. 
More here. But no, authorities do not care. Dangerous. This might just collapse!!! #Delhirains pic.twitter.com/Hk6i4rM0Tt

— Nidhi Taneja (@nidhitaneja0795) July 5, 2018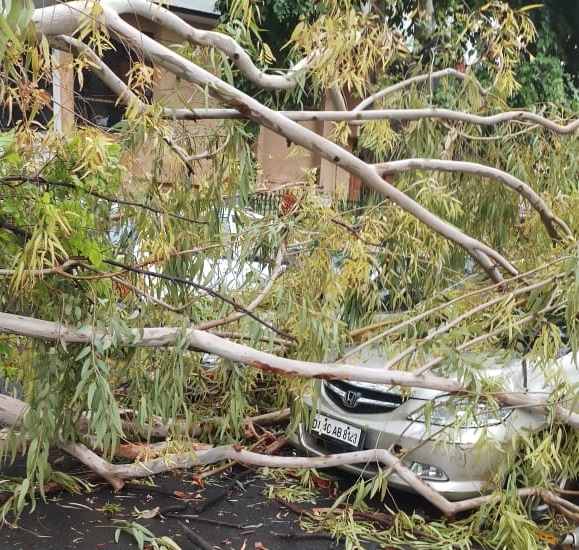 "More rains are expected towards the evening and may continue overnight. The maximum and minimum temperatures are expected to settle around 38 and 26 degrees Celsius," the official added. 
God! Reached home to this!! Crazyyy! Trees have fallen here in Lajpat Nagar, vehicles damages. Thankgod no one injured #Delhirains #Delhi #Rain pic.twitter.com/hF0EPNWNAf

— Nidhi Taneja (@nidhitaneja0795) July 5, 2018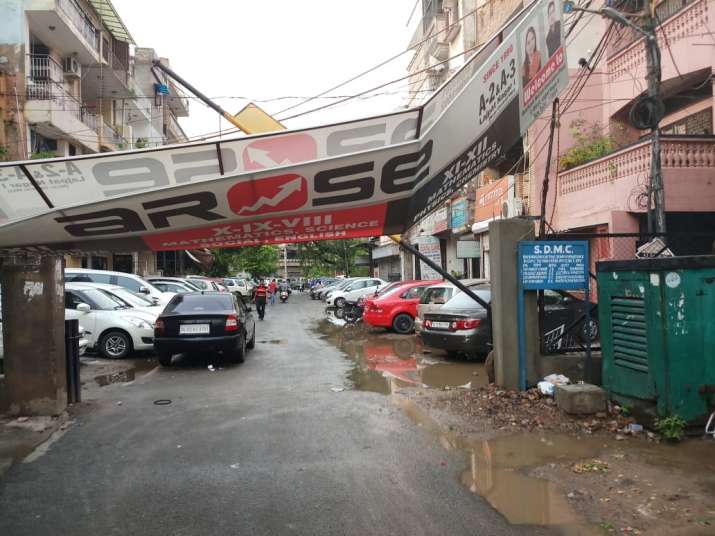 Meanwhile as a result of the downpour and strong wind, trees uprooted in many parts of the capital.