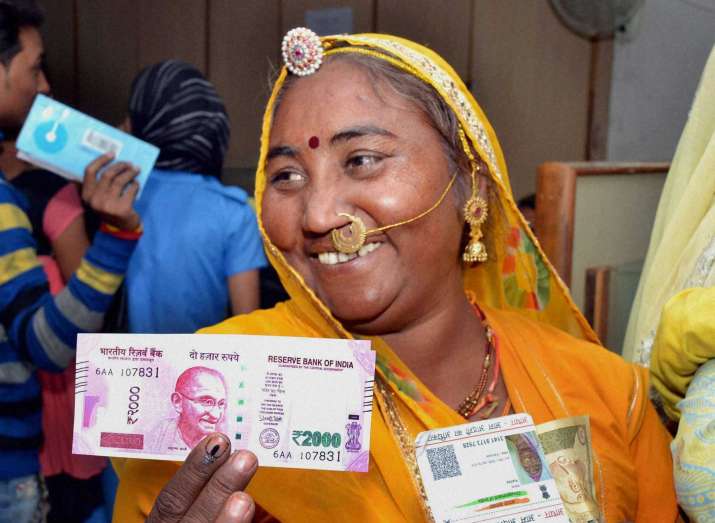 The Delhi High Court will tomorrow hear a Public Interest Litigation (PIL) against the new Rs. 2,000 currency note that was issued after demonetisation of old notes of Rs 500 and Rs 1,000.
The petitioner has alleged that the notification issued in this regard is 'unconstitutional'.
The Congress on Monday also accused Prime Minister Narendra Modi of not following the law in issuing Rs 2,000 banknotes and vowed to raise the matter inside and outside Parliament.
The government has filed a transfer plea in the Supreme Court seeking transfer of petitions before various high courts challenging the demonetisation move. The plea is likely to be heard on November 23. 
Attorney General Mukul Rohatgi, who mentioned the petition before a bench of Chief Justice TS Thakur and Justice D.Y. Chandrachud for an early hearing, said that the central government sought the transfer of matters to the Supreme Court or to one high court.
There are eight to 10 matters challenging the demonetisation of Rs 500 and Rs 1,000 currency notes currently before various High Courts including Rajasthan, Kerala, Andhra Pradesh, Karnataka, Bombay and Gujarat.
The government also sought direction that all future petitions related to the demonetisation be filed in the same court to which the apex court would refer the existing petitions.
In the course of the hearing on 18 November, the top court had said that the people were approaching the courts because they are facing serious problems.
"That only shows the magnitude of the problem. The problem is serious. You can't shut them from coming to courts. People are frantic to get money. People are affected. We may have riots in the streets. Let them go (to the courts)," it had said when Rohatgi had sought transfer of these cases to the Supreme Court.
While not passing any order on the government's application seeking the transfer of all the cases scattered in various High Courts and the subordinate courts, the top court had asked it to file a proper petition seeking the transfer of these cases.
In the last hearing, the top court had indicated that it may transfer these cases to a particular High Court.
Congress today accused the PM of plunging the country into "financial anarchy". Senior Congress leader Anand Sharma said the introduction of Rs 2,000 denomination notes was an "illegal act" as the notification required to be issued under the RBI act for printing new currency was not issued, ignoring what is mandatory under the law.