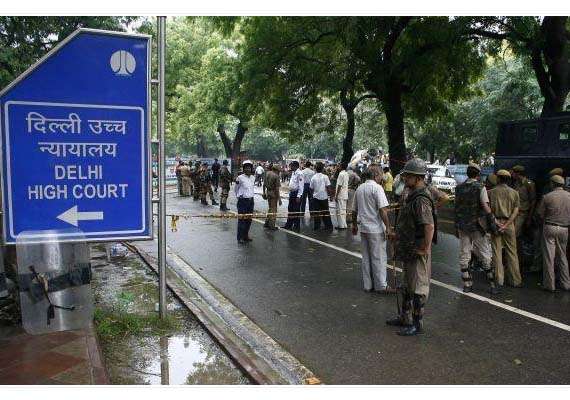 The Delhi High Court on Wednesday said it will examine the legality of Maharashtra police's action to arrest rights activist Gautam Navlakha and the transit remand order to take him to a Pune court.
The court also observed that even if all other arrests in the matter were found to be valid, it would not lend validity to the arrest of Navlakha. 
The Maharashtra Police wanted to arrest Navlakha and take him to Pune in connection with an FIR lodged there following an event—'Elgaar Parishad' (conclave) -- held on December 31 last year that had triggered violence at Koregaon-Bhima village.
During the arguments, the court asked the state police why were all the documents not translated from Marathi and handed over to the court and Navlakha or his lawyers.
A bench of Justices S Muralidhar and Vinod Goel also wondered how the magisterial court could have applied its mind to issue a transit remand order without the translated documents.
"Why the document carrying the grounds of arrest was not translated from Marathi and not given to Navlakha," it asked the Maharashtra police and sought to know by when it could provide all the documents to the court and Navlakha.
Observing that the issue related to the question of a person's liberty, the court said that even it was not provided the complete set of translated copies of all the documents. 
The bench further asked whether it was mandatory that every official or legal document in Maharashtra has to be in Marathi.
The Maharashtra police told the bench that it will provide all documents, completely translated, to Navlakha's lawyers. 
Earlier in the day, the court was informed by Additional Solicitor General Aman Lekhi, representing Maharashtra police, that the translated copy of the documents were not ready.
The court had yesterday directed that Navlakha should not be taken away from Delhi till it heard the matter since the specific allegations against him were unclear as the documents were in Marathi.
Navlakha was arrested yesterday following searches in several cities and the arrest of five activists, including him. A transit remand was also secured from Saket district court in South Delhi to take him to Pune. This order was later stayed by the high court.