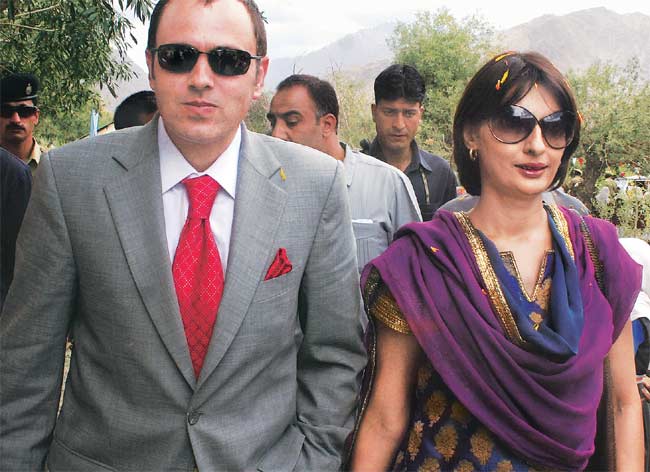 The Delhi High Court today asked Payal Abdullah, estranged wife of former Jammu and Kashmir Chief Minister Omar Abdullah, to 'gracefully' vacate the government bungalow as his husband is no longer the CM of J&K.
The High Court also directed Delhi Police to provide security to Payal and her children who have been given 'Z' and 'Z plus' security cover by the government.
While Payal enjoys a 'Z' category security cover, each of her sons has 'Z' plus security, comprising of a total of 94 security personnel.
Payal, however refused to comply with court's observation and asked the court to pass an order.
The court then said that it will pass a detailed order with a time frame within which she and her children will have to vacate the government accommodation.
 Payal Abdullah has sought quashing of the eviction notice issued on June 30 by the Estate Officer of the Jammu and Kashmir government for vacating Bungalow no. 7 on Akbar Road.
Payal first approached a Delhi Court which refused to give her any relief and directed her to vacate the bungalow in Lutyen's Zone where she has been living since 1999.
Payal Abdullah's argument behind not vacating the government bungalow is that it was was allotted to her husband from 1999 onwards and was never cancelled, even when he was neither an MP nor an MLA.
The central and J&K government, however, claim that the bungalow is meant for the incumbent Chief Minister of Jammu and Kashmir.