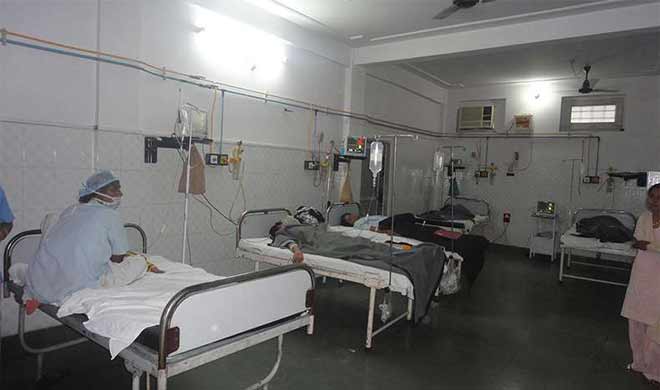 New Delhi: The Delhi government has fined five prominent private hospitals in the city over Rs 600 crore for not treating poor patients as mandated by the law. 
The government order says Fortis Escorts Heart Institute in Mujesar, Max Superspeciality Hospital in Saket, Pushpawati Singhania Research Institute in south Delhi, Dharmashila Hospital and Research Centre and Shanti Mukund in east Delhi were allotted land at concessional rates on the condition that they treat the poor for free, but failed to do so.
Government rules stipulate 10% of all patients admitted to private hospitals must be poor and treated free of cost if the institute has been given subsidised land. In addition, 25% of all out-patient services must cater to poor people without charge and government hospitals can also refer their cases to these institutes.
The govt's order invoked a March 2007 Delhi high court ruling that said private hospitals should be fined for earning profits from beds reserved for poor patients.
"These hospitals did not abide by the conditions, hence action has been initiated against them," said Dr Hem Prakash, additional director (EWS) of the Delhi government. Officials said further action would be taken if the hospitals failed to deposit the amount within a month.
"The hospitals were served notices last December and given a hearing. The Thursday order is final and binding," said Parkash. Hospitals have been given a month to deposit the fine.
Dr Hem Prakash did not rule out action against more hospitals if they are found flouting the rules. A total of 43 private hospitals in the capital have been given land at concessional rates.
Hospitals have denied the charges and said that they were committed to treating poor patients. "We treat thousands of EWS patients every year and are extremely serious towards fulfilling our obligations. We will prefer an appeal against this order," said the Devki Devi Foundation, the parent organisation of Saket's Max hospital.
Fortis Escorts Heart Institute, which has been fined Rs 503 crore, said the order was legally flawed. "The management will challenge the same in the high court," the hospital said.