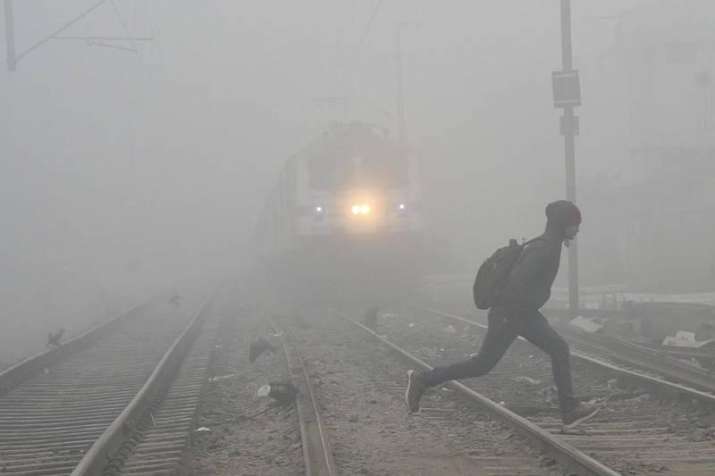 Foggy conditions continued in the national capital with over 70 trains getting affected as a result of poor visibility. Minimum temperature has been recorded at 6.8 degrees Celsius, the season's average, the weather office noted.
49 trains have been delayed, while 22 stand canceled and three rescheduled owing to poor visibility. Meanwhile, the air pollution levels in Delhi have also raised concerns in the city as it continues to hover under 'hazardous' category. 
India Meteorological Department has predicted a clear day ahead despite a foggy morning with maximum temperature keeping at 22 degrees Celsius today. On Tuesday, the maximum temperature was seen at 21.6 degrees Celsius while the minimum temperature kept at 4.2 degrees Celsius. 
While on one hand, the harsh weather conditions have taken a huge toll on Delhites, Mumbai residents too are facing the brunt of a plummeting air quality index.