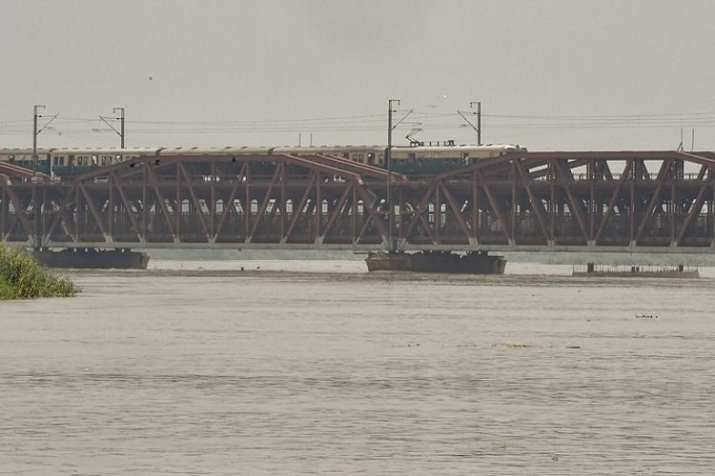 The water level of the Yamuna river, which had crossed the danger mark, has begun to recede. The level of the water on Thursday reached 204.31 metres. The river however, continues to flow above the warning mark of 204 metres.
On July 28, Yamuna water level had crossed the danger mark of 204.83 metres. It reached 204.82 metres on Wednesday afternoon and has started receding since then, said an official from the Flood Control Department.
"The water level is showing a falling trend and is expected to reach 204.18 metres by Thursday evening," he said.
Following the rising water level in the river, more than 10,000 people residing near the river bed were evacuated to makeshift tents in higher areas. The people will continue living in the tents for few more days, until the water level in river Yamuna descends below the danger mark.  
The water level of the river has been rising due to the discharge of more than three lakh cusec of water from Hathnikund barrage last Saturday.
As many as 15 people who were stranded in flood waters were rescued from the area on Tuesday.
So far, a total of 13,915 people have been moved to safer places due to the rising water levels. They have been accommodated in 1,461 tents and temporary shelters, where they are being provided food and medical help.