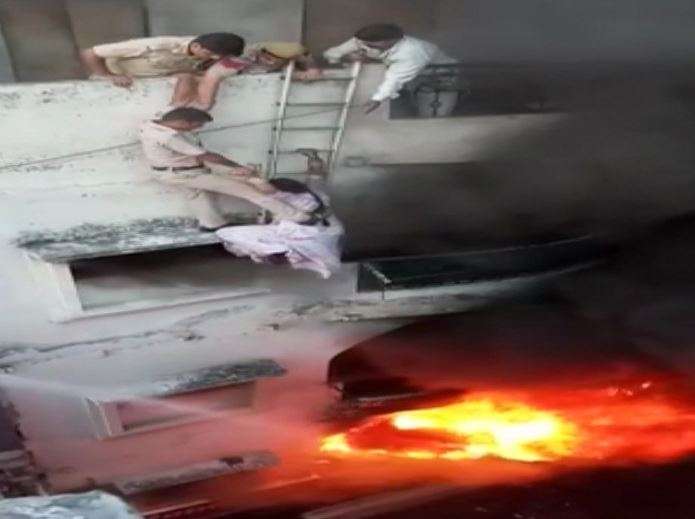 At central Delhi's Paharganj area, a fire broke out in a building on Wednesday morning. Inferno started at the first floor, trapping people who were on upper floors of the building.
Around 6 am, Delhi police received a call about the fire in a street of Chuna Mandi in Paharganj area. 
Cops saved the life of a couple who were trapped on the second floor of the building. The couple was seen crying for help.
As it was difficult to go upstairs to save the trapped couple, constables Manoj Kumar and Amit, with the help of other policemen, broke open the lock of an adjacent building to reach them. 
"The staff without caring for their life, reached the balcony of the second floor, made a human chain to reach the parapet. The woman, who was about to fall down, was saved first and later her husband was also rescued in a similar fashion," said a police officer, reported PTI.
Due to panic, one person who was also trapped in the fire jumped to save himself. However, he got injured in the act and was taken to a nearby hospital for treatment.
WATCH VIDEO: Aaj Ki Baat with Rajat Sharma | August 22, 2018